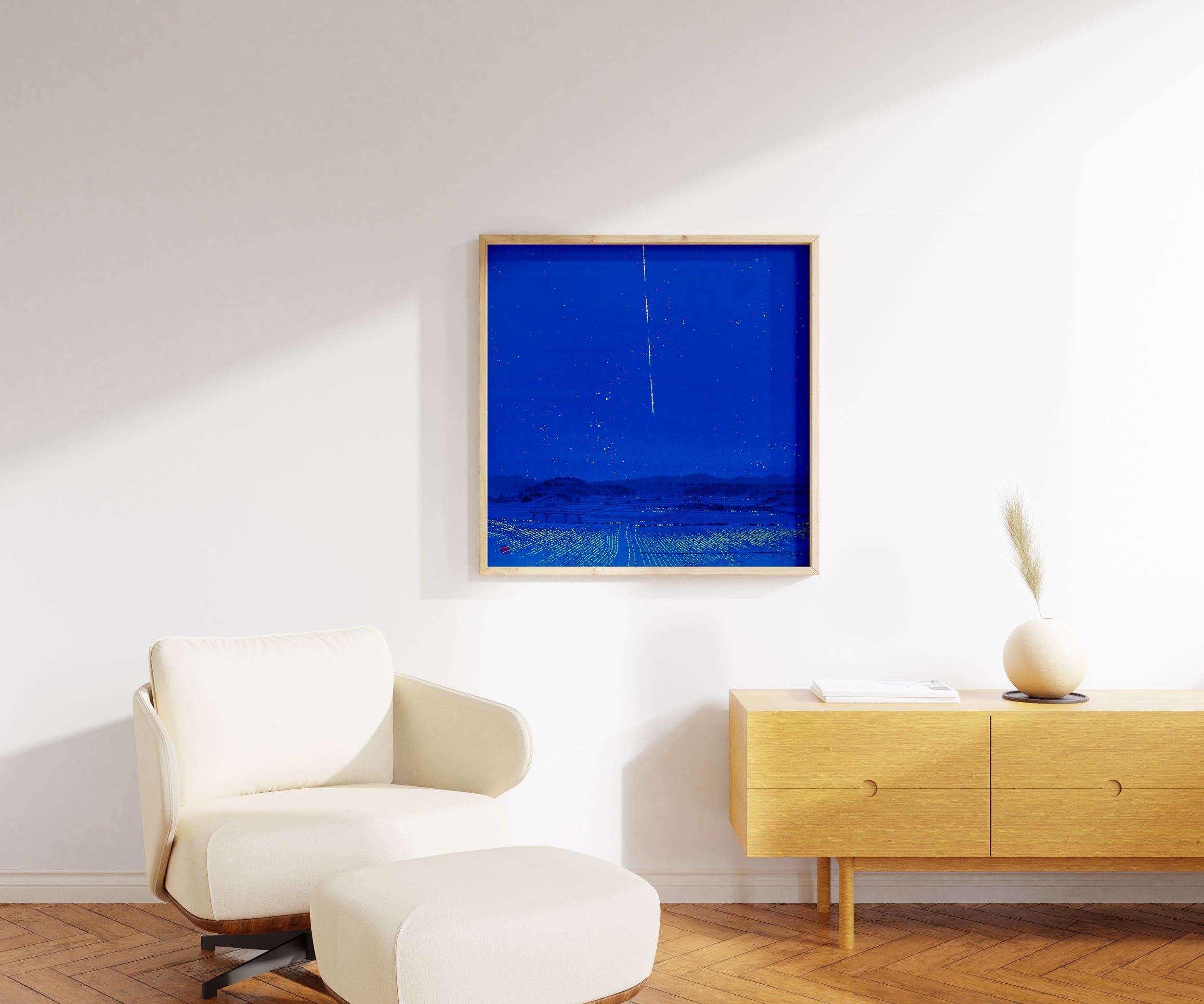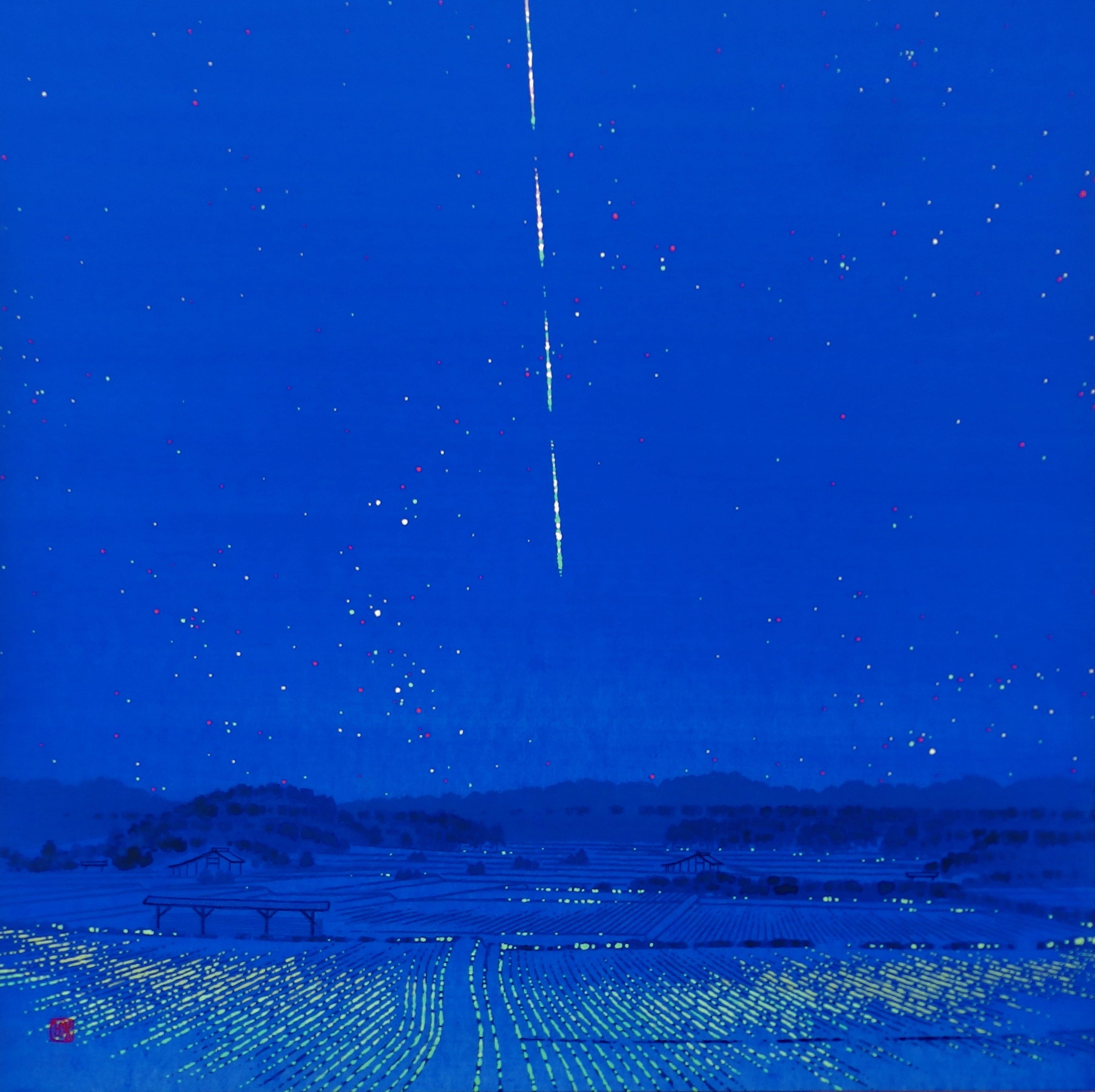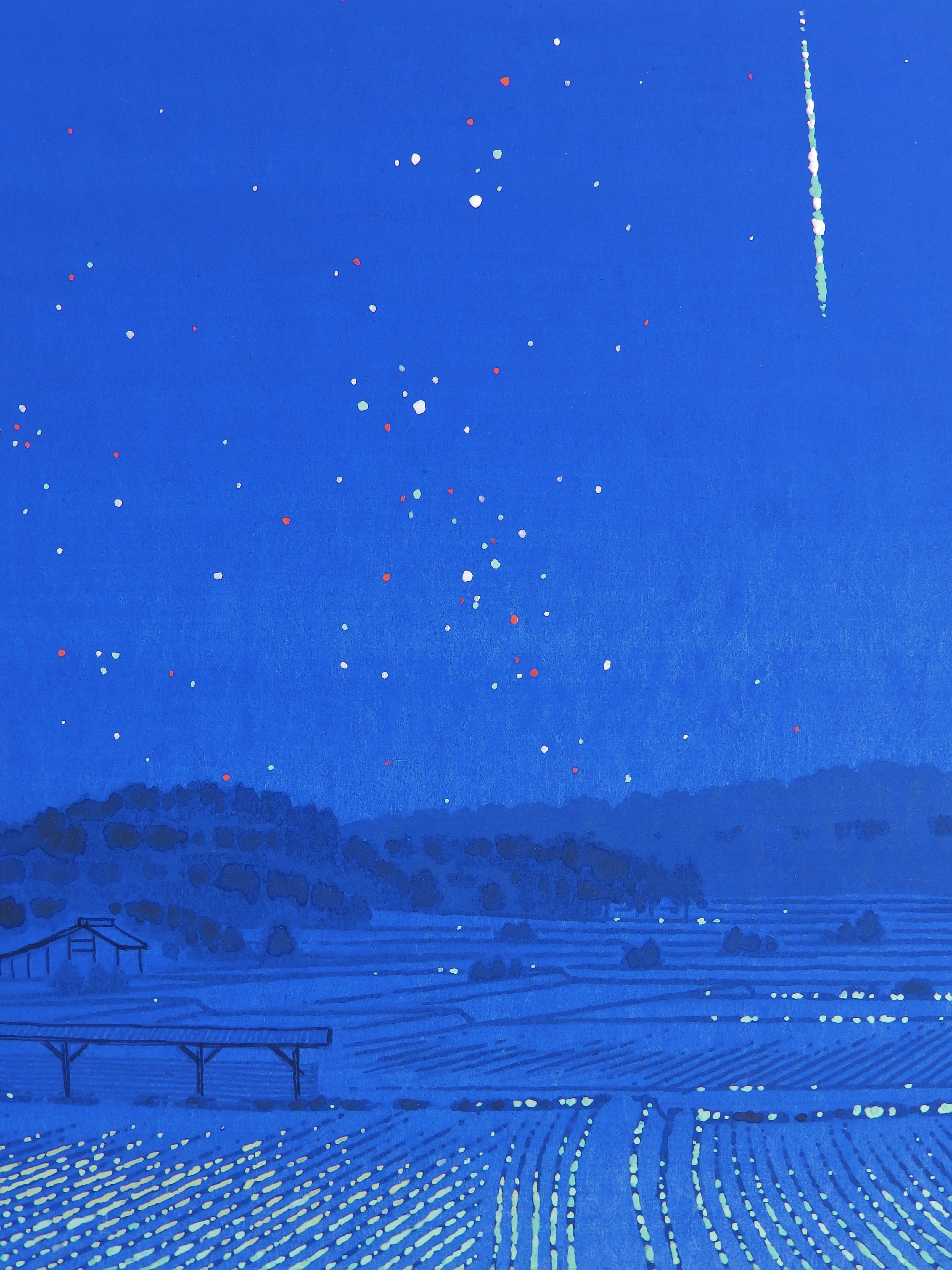 "AMA-KAKERU" (Soaring in the Space Time)
---
Kazu Saito

"AMA-KAKERU" (Soaring in the Space Time)

Nihonga (Japanese Painting)
16" x 16" (Unframed)

Free shipping. 
Concept framing shown in images, not included with purchase.
Kazu Saito, a master of Nihonga (Japanese painting), was born in the year 1960 in Kyotango City, situated within the Kyoto Prefecture. His pursuit of beauty and liberation through his craft has culminated in the creation of elegant works of art that captivate audiences, suspending their consciousness of time's incessant flow. This enthralling world of Nihonga enchanted Saito so deeply that he dedicated his academic years to mastering this art form at Kyoto Prefectural Private Art University. His exceptional talent did not go unnoticed; post-graduation, he was honored with the Gold Award at the Shinwa Art Exhibition and the Grand Prize at the Kyoto Arts and Crafts Exhibition, garnering widespread recognition.
Currently based in Kyoto, Saito offers some insights into his engagement with Nihonga. He describes the unique atmosphere of Kyoto, where centuries-old craftsmanship coexists seamlessly with the region's splendid natural landscapes, as akin to perpetually traversing a 'mystical world'. This interchange between tradition and nature, he believes, provides an optimal environment for artistic exploration. He recounts the sight of individuals sketching as he ambles through the city streets, their presence interweaving effortlessly with the tapestry of everyday life, as though they inherently belong. This delicate balance of tradition, nature, and artistry constitutes an essential backdrop to Saito's continued journey in the realm of Nihonga.