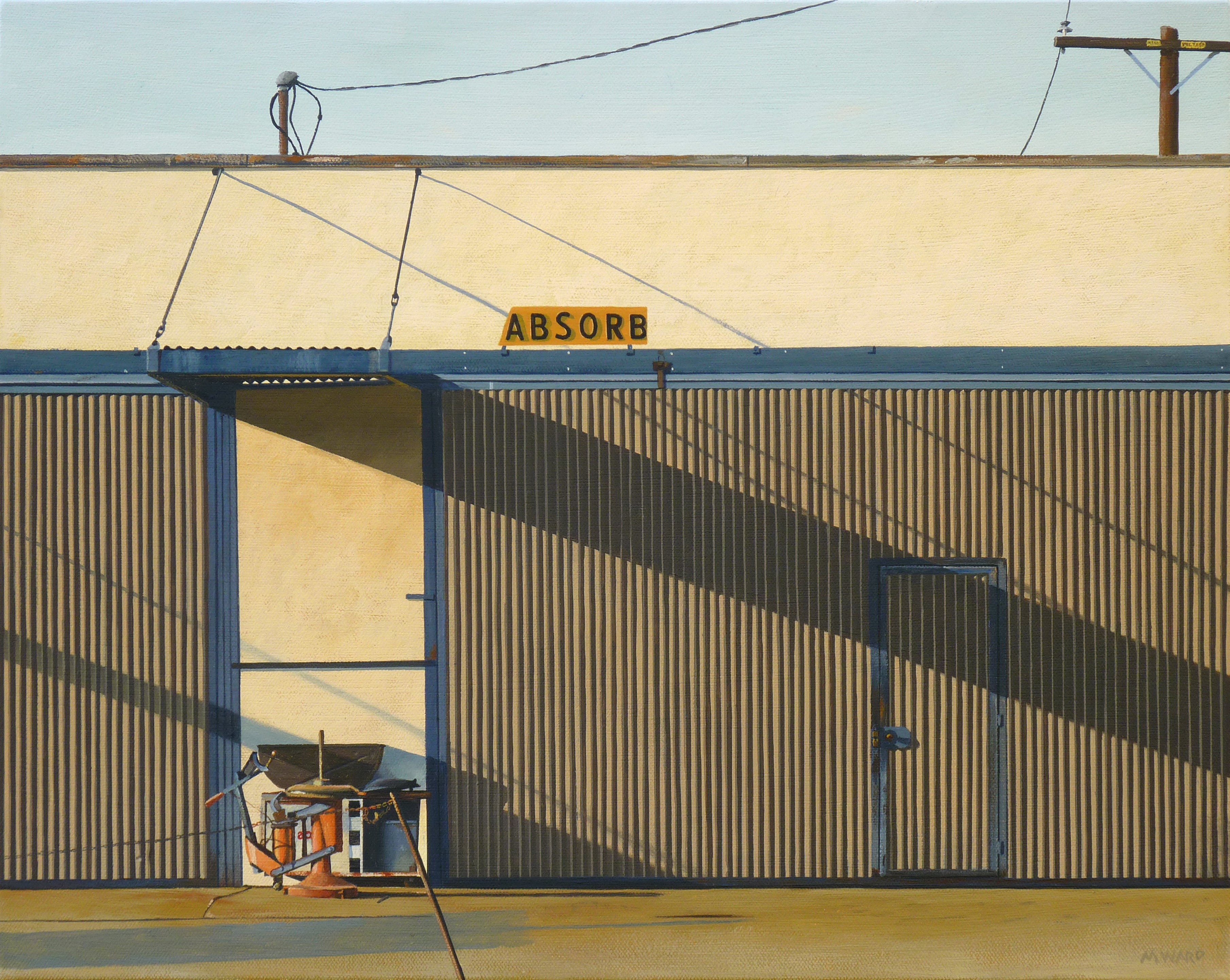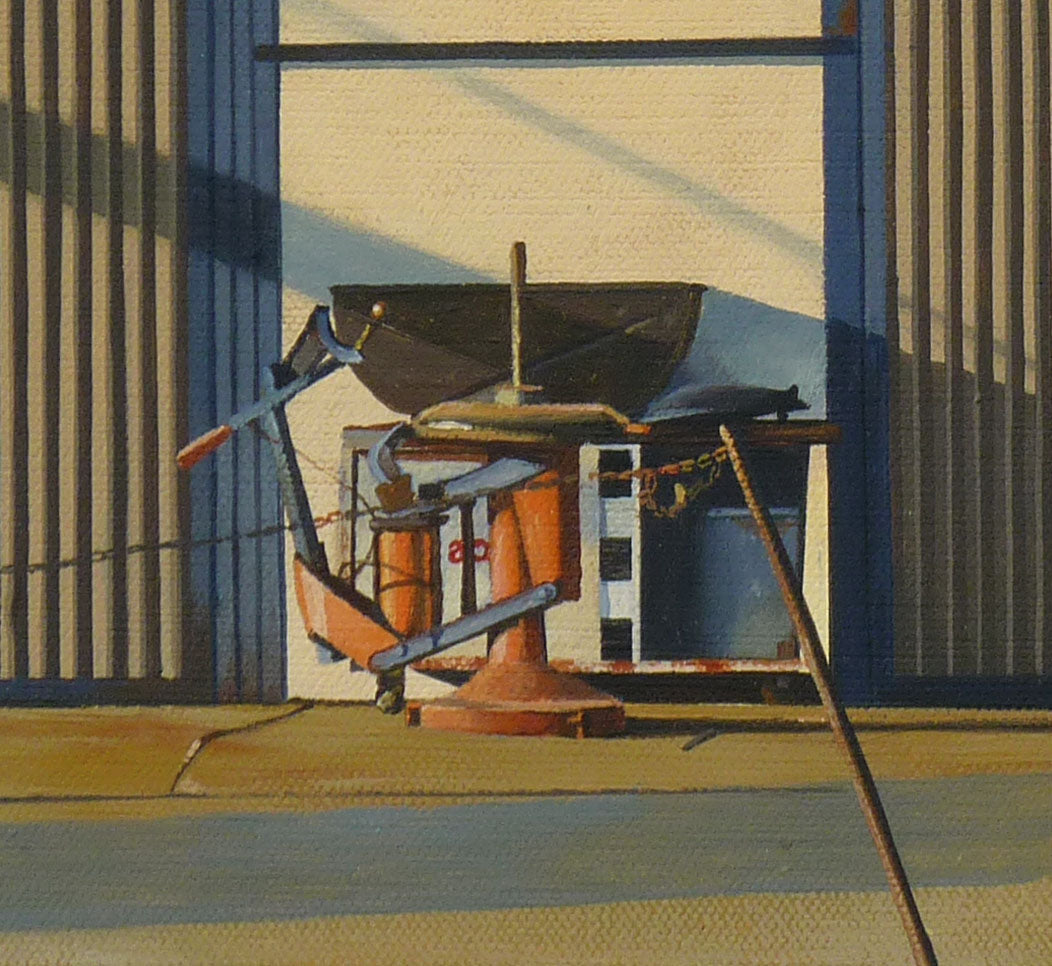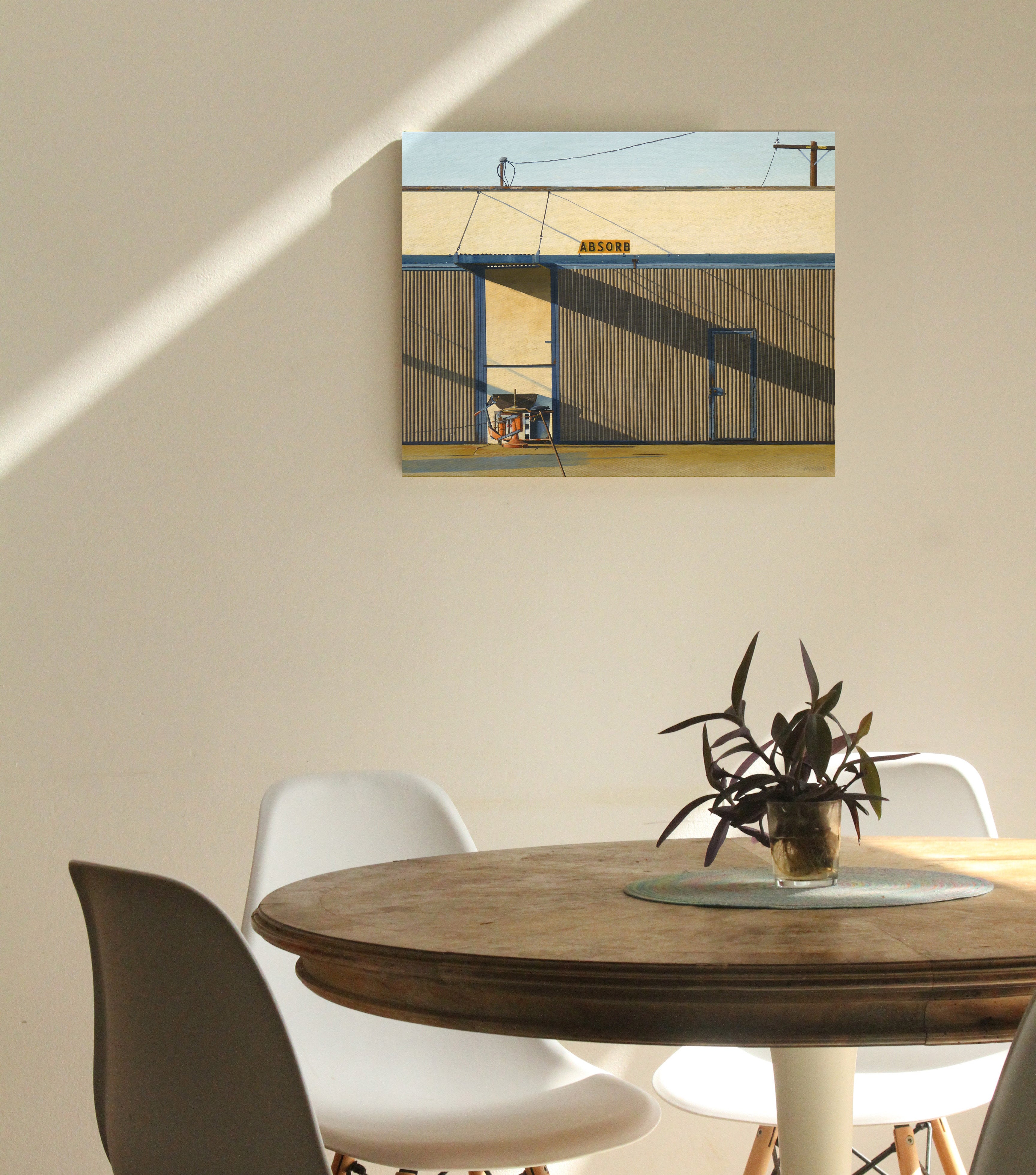 "Absorb"
---
Michael Ward

"Absorb"

Acrylic on Canvas
16" x 20"
Free shipping.
Michael's early journey into the arts was catalyzed during his teenage years when his father entrusted him with a 35mm camera. This gift became a portal to a world of visual exploration, as he began capturing images of objects and scenes that caught his interest. His photographic compositions were applauded by professional acquaintances in the photography field, who acknowledged their artistic value. Encouraged by this validation, Michael ventured into translating his photographic observations into paintings during the early 1980s, working with gouache on illustration board, not as a deliberate stylistic choice, but due to their availability and his unfamiliarity with the challenges of gouache.
These initial artistic endeavors yielded promising results, even culminating in a sale, yet they were momentarily sidelined due to the intervention of life's unpredictable course. However, the artistic flame within Michael was reignited in the mid-1990s, and he resumed painting. This time, he traded gouache for acrylic and illustration board for canvas. His motivation was anchored in a desire to recreate an early painting he had reluctantly sold and subsequently missed.
Michael's artistic trajectory has been one of steady progress and consistent engagement with his craft ever since. Over time, his paintings have evolved to become testimonials to the unseen beauty within the commonplace, reflections on objects and scenes often overlooked. Through the act of close observation required to transform photographic sources into painted representations, Michael believes he is unveiling the inherent grace concealed within our everyday surroundings. His paintings serve as a plea for pause and contemplation, urging viewers to recognize and appreciate the familiar, yet unnoticed elements of their environment.
The subjects of Michael's artistry are, with rare exceptions, derived from his extensive photographic portfolio amassed over four decades. Some of these older depictions may exude a nostalgic aura, but he asserts that nostalgia was never his intended theme. Instead, he remains fascinated by how remnants of the past persist within the present, silently awaiting their rediscovery.
Despite not having any formal training, Michael is a self-taught artist, a testament to his inherent creative instincts and relentless dedication. He currently resides in Costa Mesa, California, where he continues his artistic practice, exploring and immortalizing the unnoticed grace of the ordinary world around him.