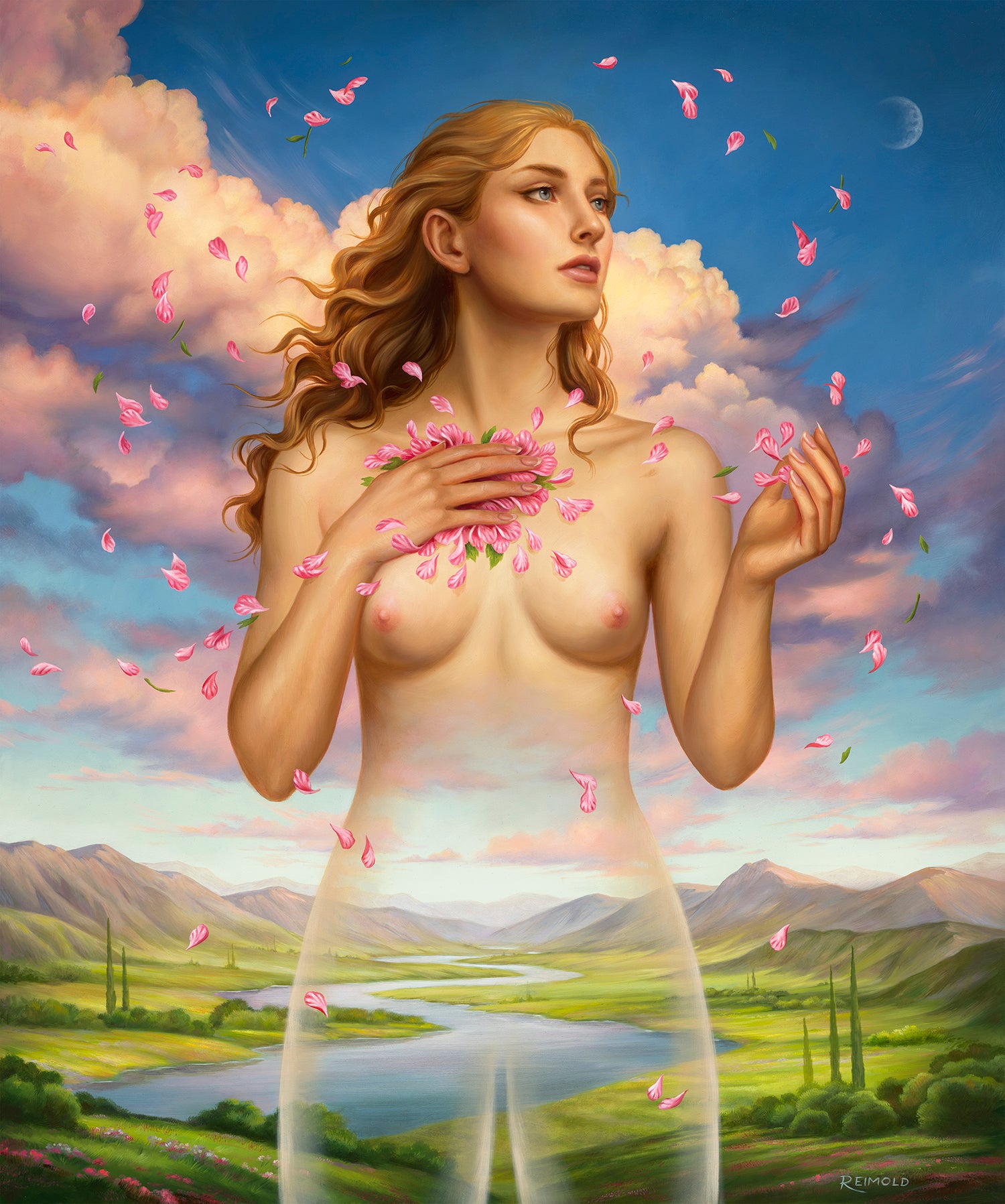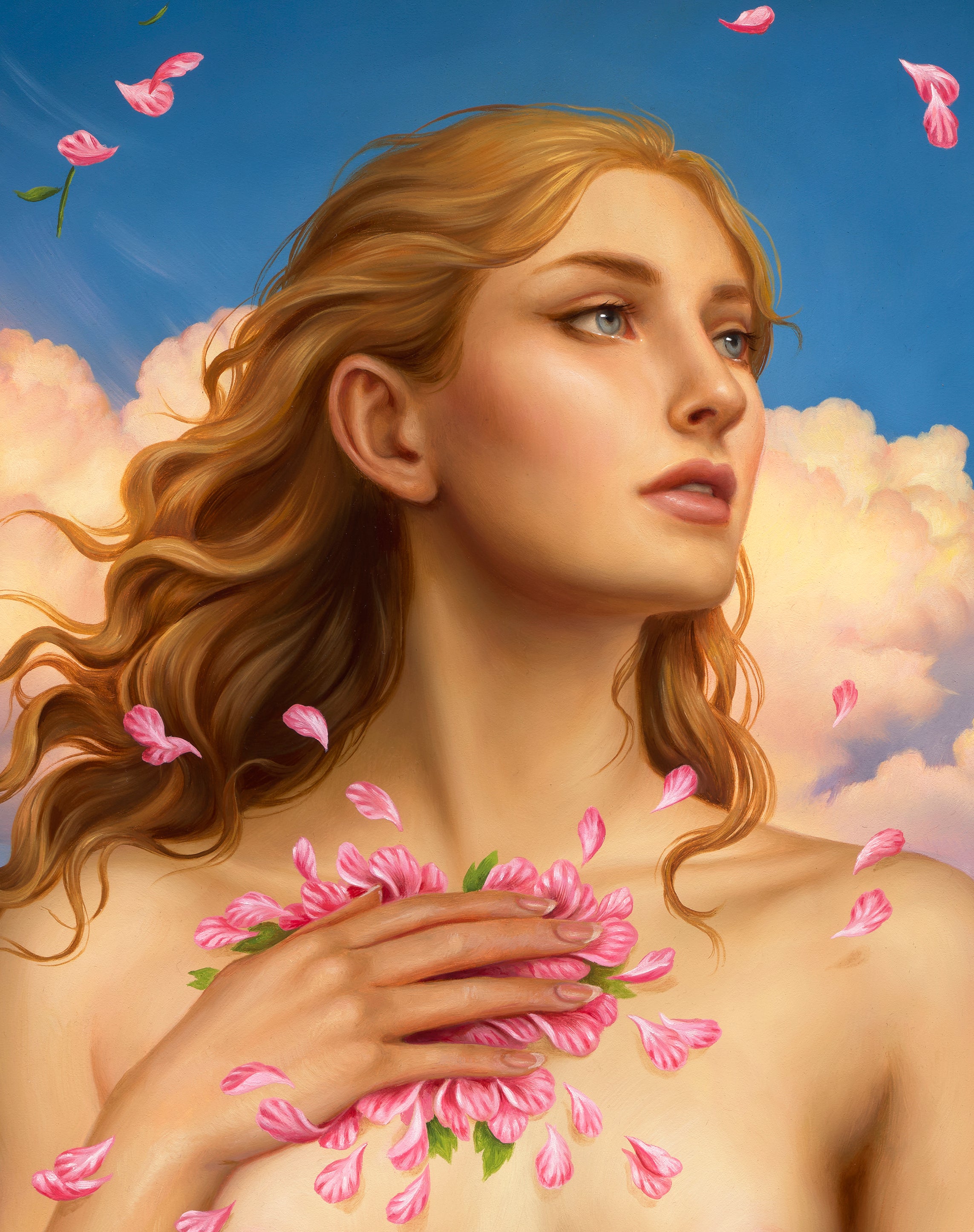 "A Walk in the Skies"
---
Allison Reimold
"A Walk in the Skies"
Oil on Board
20" x 24"
Includes Free Shipping
Allison Reimold, an artist based in Los Angeles, produces enthralling artworks that probe the multifaceted aspects of human nature. Employing striking hues, illumination, and surrealistic elements, her compositions harmoniously merge elements of light, organic matter, historical context, and metaphysical concepts. Reimold's creations navigate themes of existence, happiness, mortality, and melancholy, recognizing the inherent dualities within the human experience that make immediate connections with her viewers. Her artistic inspiration is drawn from diverse sources, including medieval art, the Flemish primitives, biblical narratives, and contemporary literature, resulting in the portrayal of figures embodying contrasting aspects and revealing their inherent complexities. Through her art, Reimold embodies the notion that one does not require a physical structure to be haunted, illustrating the concealed dimensions of the self.