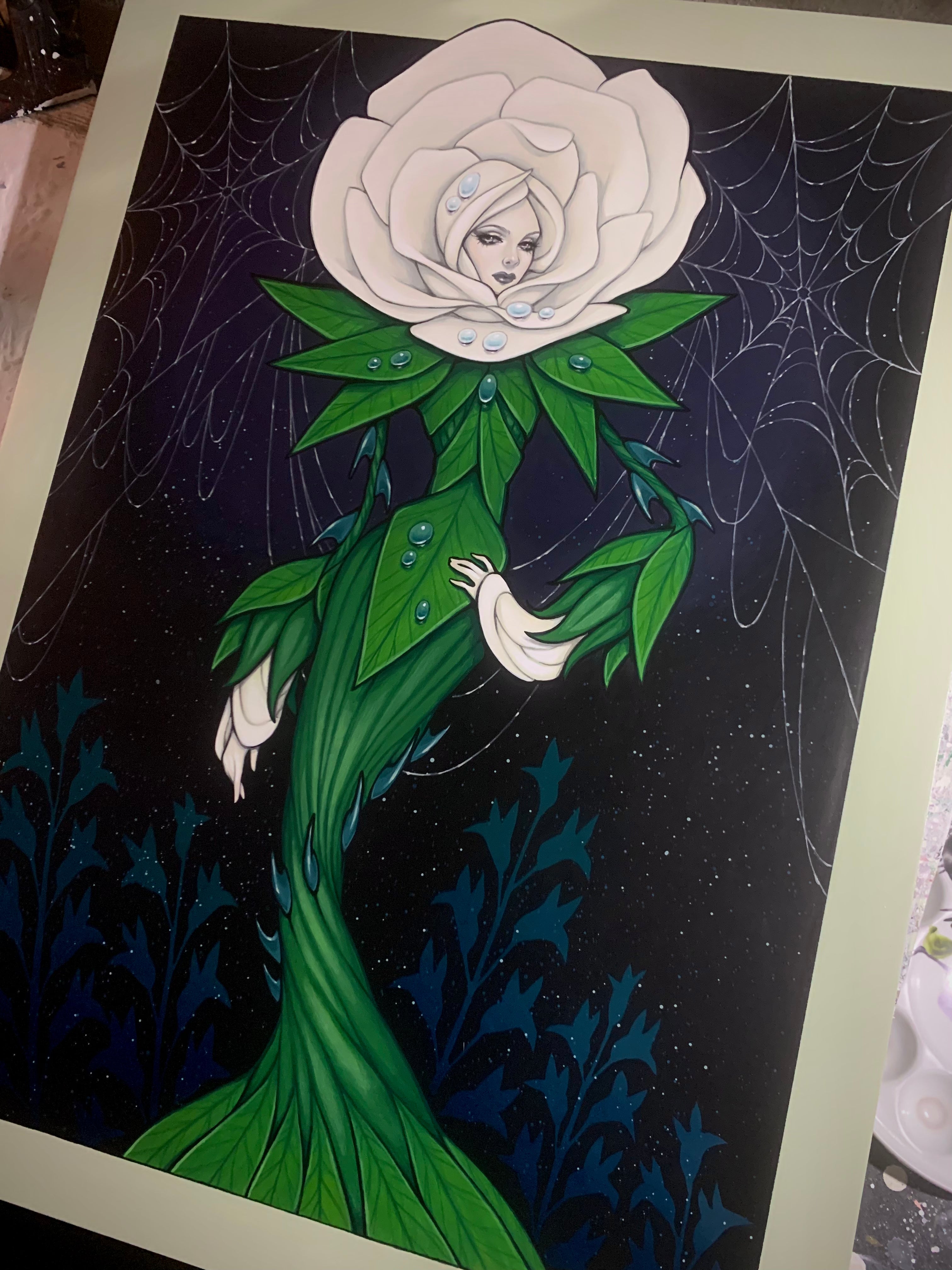 "A Golden Afternoon"
---
Glenn Arthur
"A Golden Afternoon"
Acrylic on Wood
18" x 24"
Free Shipping
Born in 1979 amidst the now-vanished strawberry fields of Orange County, California, Glenn Arthur was a latchkey child, his upbringing deeply steeped in after-school specials, comic books, and Saturday morning cartoons. These early experiences ignited an artistic flame within him, as he sought to replicate the vibrant pop culture that dominated his youth. Whether it was scribbling on napkins, doodling on notebook paper, or coloring with an array of vivid media, Glenn's fascination with art was evident from a tender age.
Self-taught, Glenn's art education was unconventional, taking place in bookstores, cafes, and libraries. He would immerse himself in visual inspiration for hours amidst art sections, absorbing the aesthetics that would later shape his unique style. His work exhibits a strong influence from the pinup illustrators of the 1940s and the Art Nouveau movement of the late 1800s, juxtaposing heavily detailed Victorian and Rococo aesthetics with the clean lines and symmetry of modern graphic arts. Glenn's initiation into painting occurred in his late twenties when a friend encouraged him to explore this medium, leading to a significant evolution in his artistic expression.
Public exhibitions of Glenn's work began after a local gallery assistant recognized his talent and persuaded him to participate in an art show. This marked the beginning of his journey in the global art scene, as he exhibited his paintings and drawings at galleries and art events worldwide. Collaborations with various art companies followed, and Glenn secured sponsorship from Trekell Professional Art Supplies. His artwork continues to be inspired by his nostalgic past, blending elements of whimsy and the macabre. Each piece is a testament to his artistic journey, accentuated by his signature touch - a delicately rendered hummingbird.