COLLECTOR'S PREVIEW - BEST VIEWED ON DESKTOP BROWSER
SUPERSONIC HORIZONS
PAGE 1 OF 2
GUIDELINES
Congratulations! As a valued and esteemed collector of art, you're now able to view our exhibition, SUPERSONIC HORIZONS, early and in its entirety before it officially opens on Friday, August 4th.
Thank you endlessly for being a supporter of art and artists.

To inquire about, see additional images or to purchase a work, please email shop@supersonicart.com with the artist's name and title of the artwork you're interested in, as well as your name and shipping address.

Artwork is sold on a first come, first serve basis.
-
Please note that this is page 1 of 2 and is best viewed on a desktop computer.
Artworks are listed in alphabetical order according to the artist's first name.
ABOUT SUPERSONIC HORIZONS
As our eyes begin to gaze upon the works in SUPERSONIC HORIZONS, we are invited to ponder these boundless expanses - Phenomena that often serve as potent metaphors of time and hope: Perpetually out of our grasp and, yet, an infinite source of aspiration and possibility. It is the artist's magnificent gift, and displayed here in SUPERSONIC HORIZONS, to grasp these phenomena and place them before us, with all their beauty and power encapsulated. A spellbinding magic trick that has entranced us for millennia.
This ability of the artist is an unbridled power: transforming and capturing simple horizons into elaborate canvases brimming with dynamic metaphor and imagination, extending far beyond just mimicking the world around us. They are not mere echoes of the visible, but rather profound articulations of the beyond. Reflecting yearnings, passions, dreams, mysteries, memories - undercurrents and vibrations of what the artist may be seeking to discover.
This artistic voyage, thus, forms a beautiful continuum, tracing the path from a plain horizon to a pulsating panorama of emotions. In this transformation, we discover the magic of artistry - its power not only to reflect our world but also to shape and express our deepest human experiences.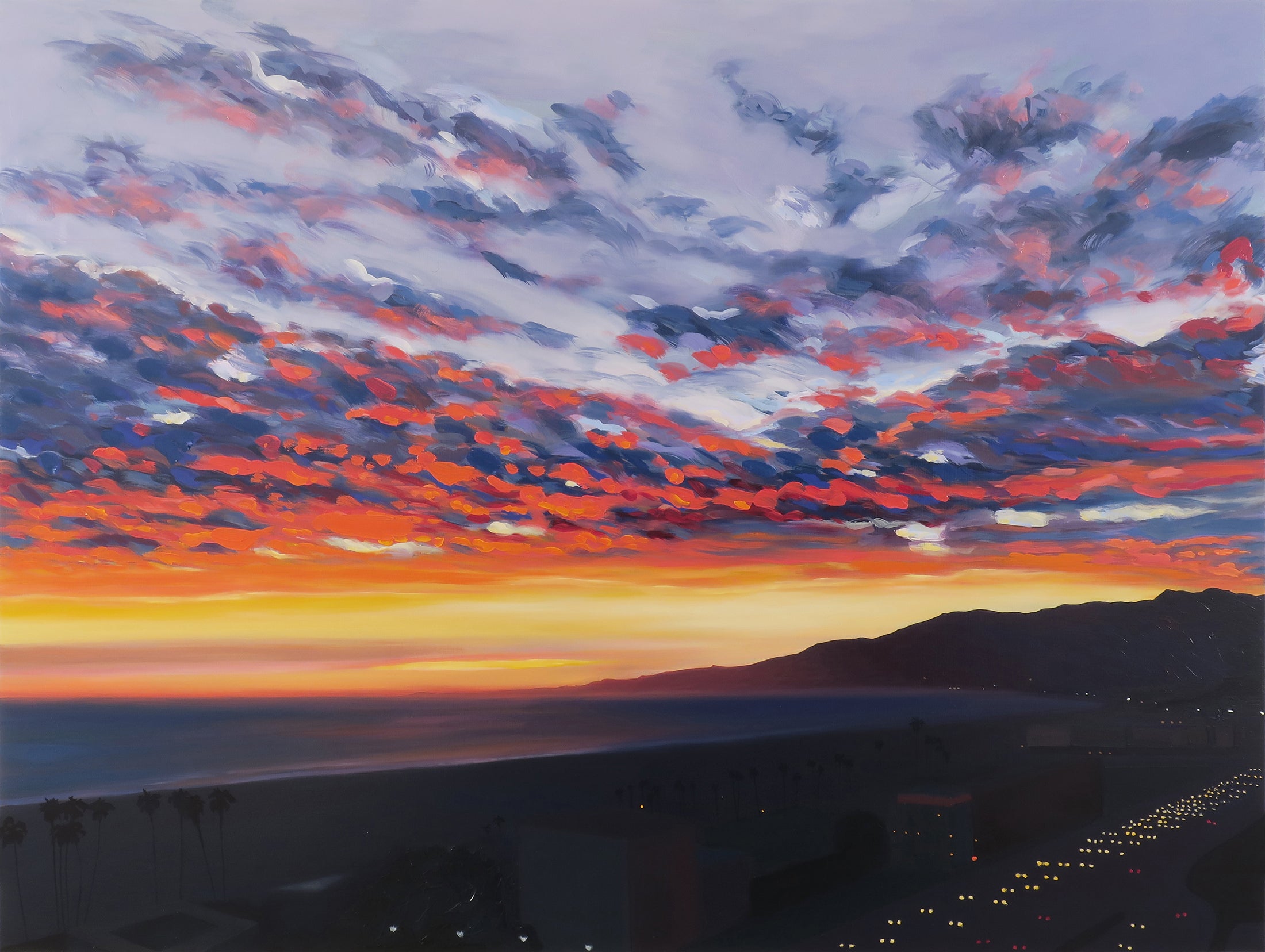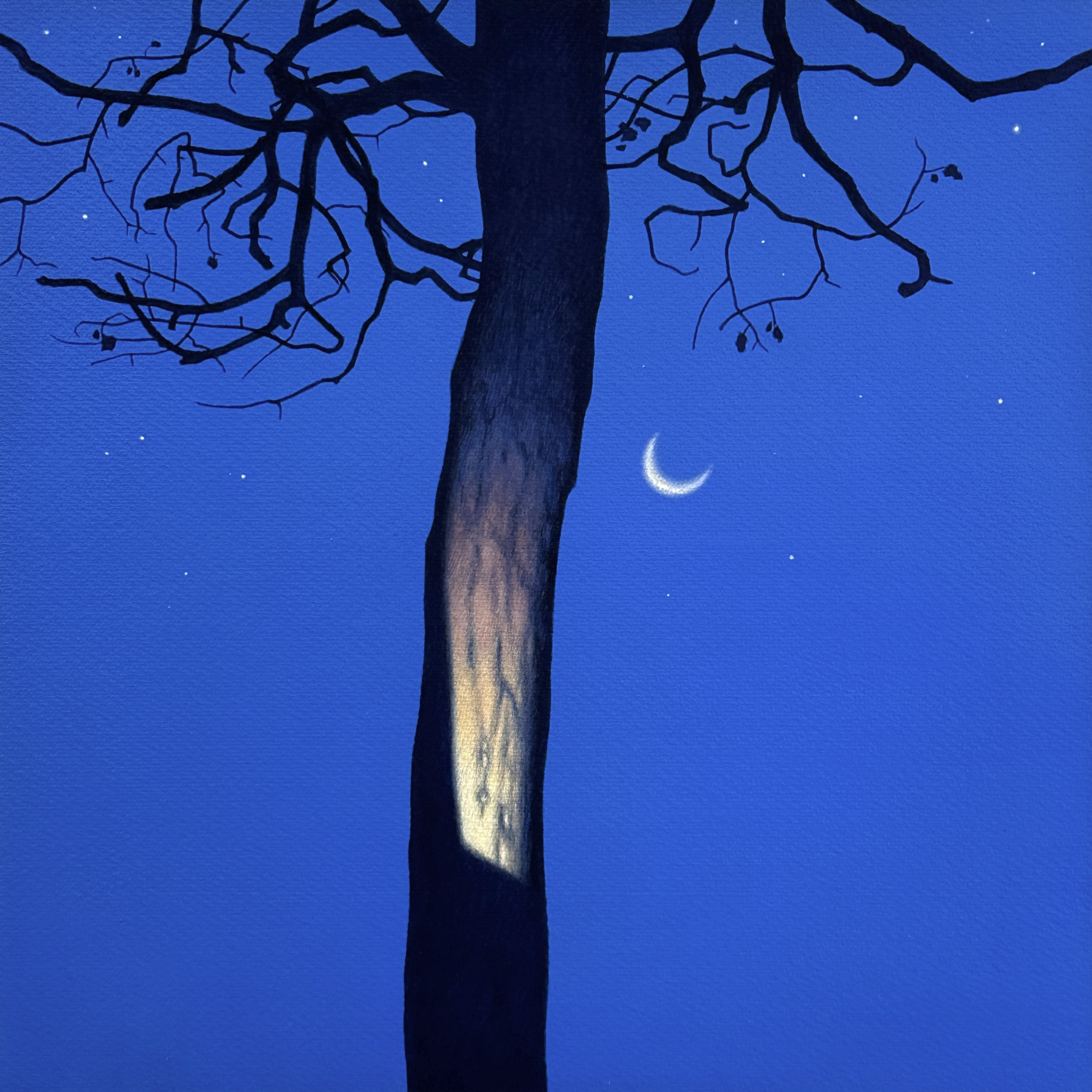 Christopher Burk
"Illuminated Dresden Tree with Crescent Moon"
Gouache on Paper
11" x 11" (17 7/16" x 17 7/16" Framed)
$1775.00

PURCHASE
Craig George
"Slowly Breaking Through the Daylight"
Oil on BFK Paper
11 3/4" x 19 3/8"
$1000.00
PURCHASE
Edwin Ushiro
"When Destiny Calls (Or When Your Mom Tells You to Go Home)"
Acrylic and Oil on Canvas
10.25" x 8.25"
$1450.00

PURCHASE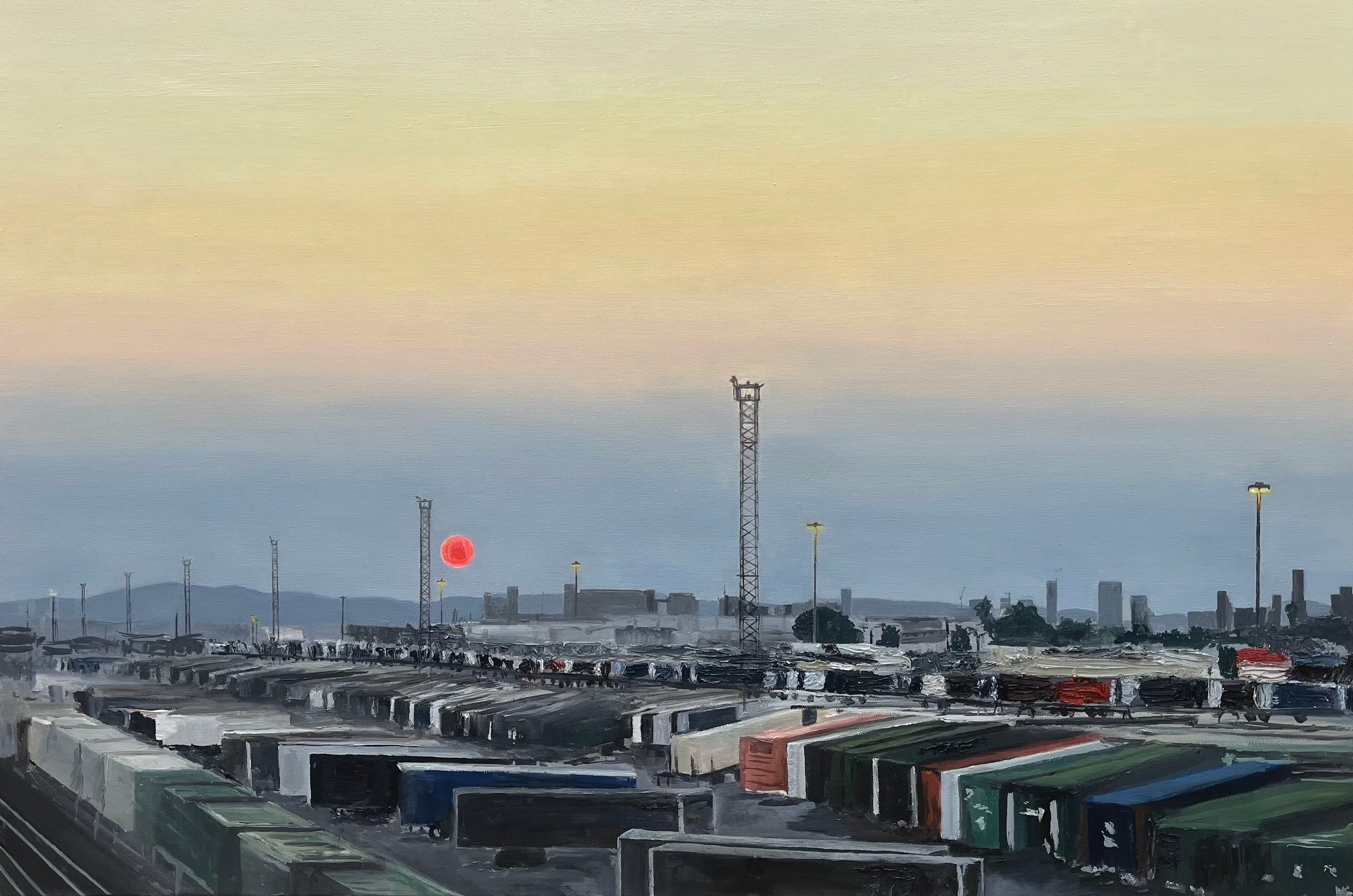 Emily Wallerstein
"Shipping Container 1; Fire in the Sky"
Oil on Canvas
24" x 36" x 2.5" (Framed)
$3600.00

PURCHASE