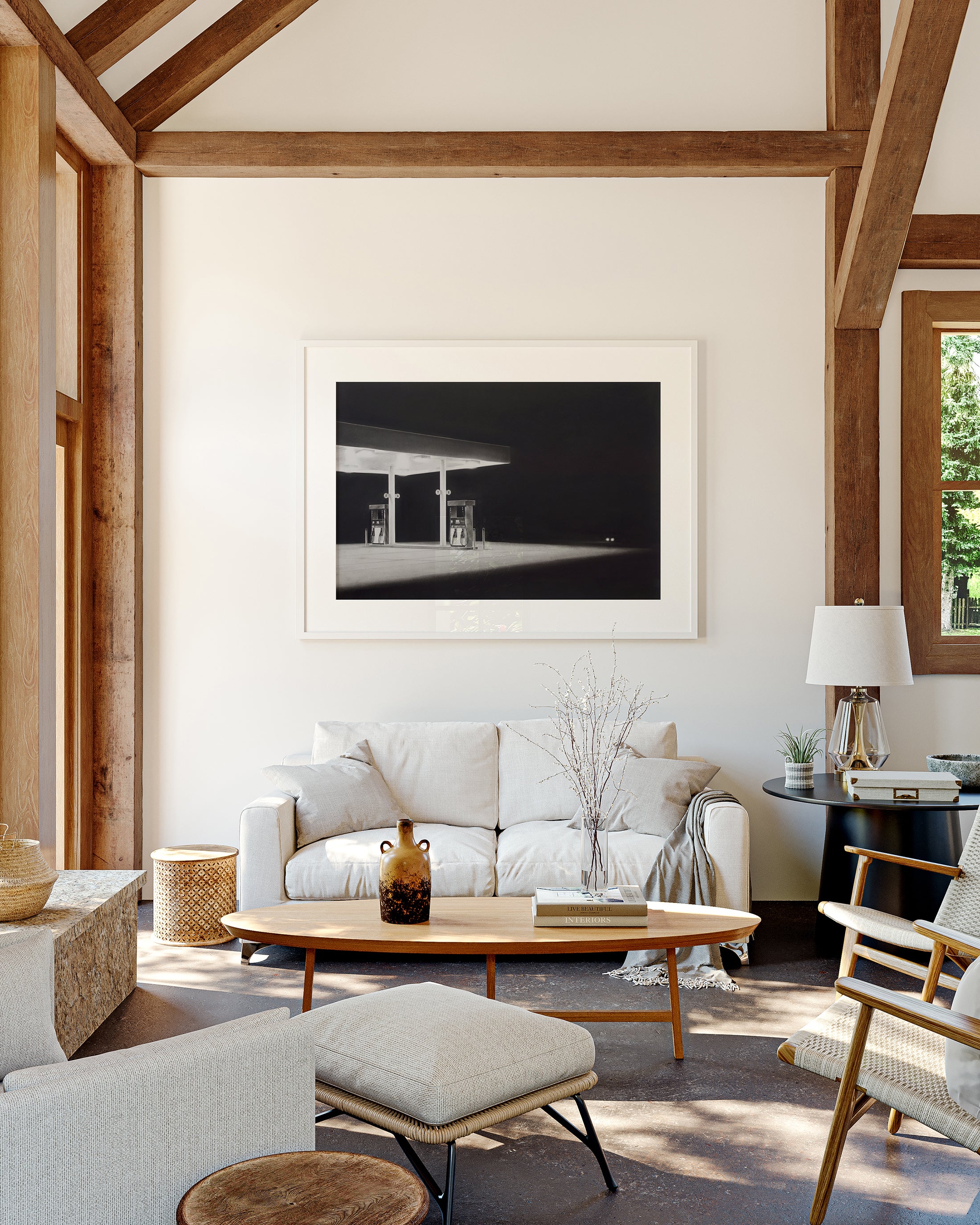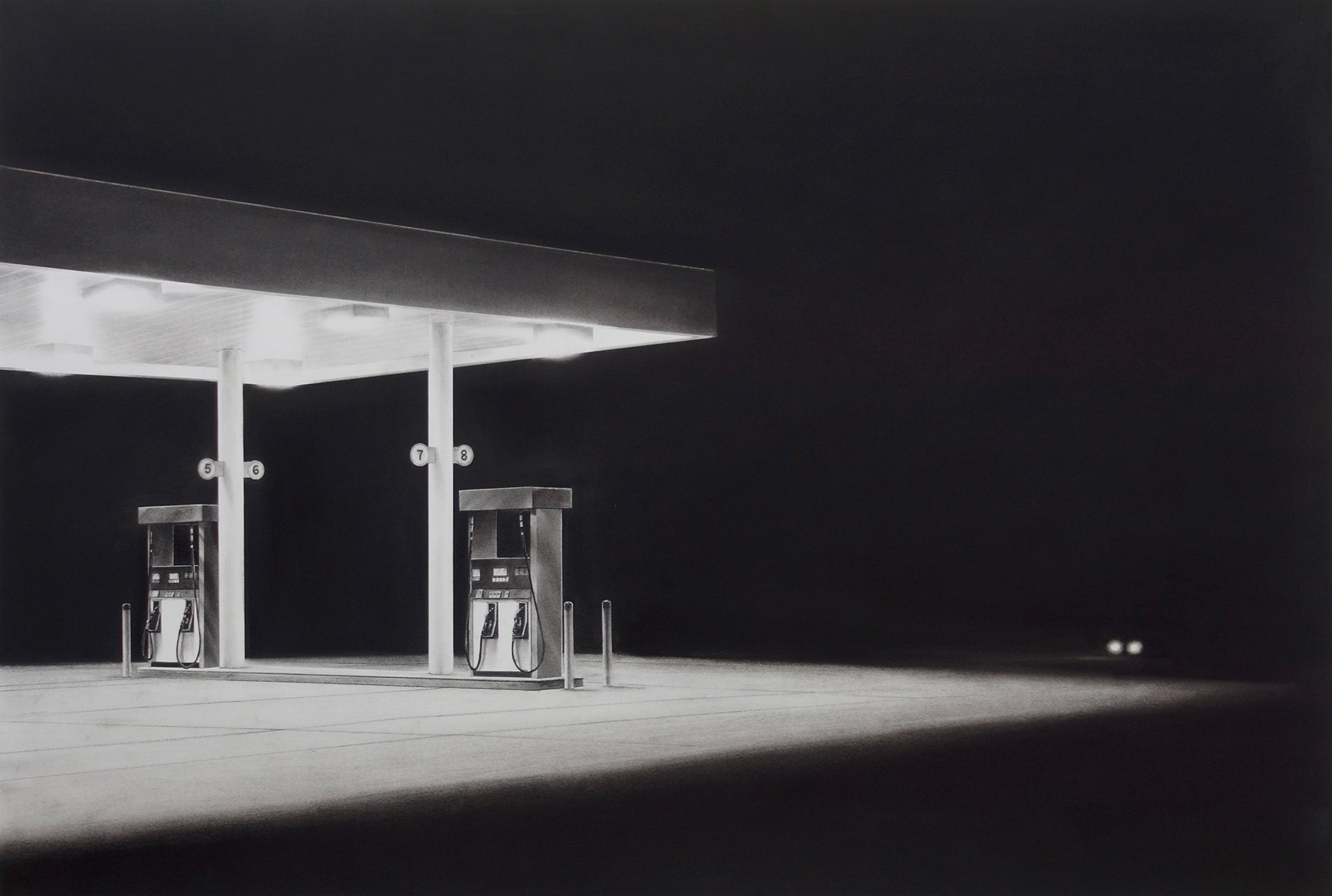 "Western Night"
---
Eric Nash

"Western Night"

Charcoal on Paper
30" x 44"
Shipping costs will be billed separately after purchase. 
Concept framing shown in featured images.  Please ask about framing with your purchase inquiries.
Eric Nash, a distinguished artist rooted in California, adeptly works with oil and charcoal mediums, producing distinctive artworks deeply ingrained with the spirit of California. His work, frequently characterized by a high degree of realism, distills scenes and icons down to their fundamental essence, thus often evoking the qualities of a cinematic still or a treasured memory. One defining characteristic of Nash's artistic oeuvre is his method of working in series, some of which span multiple decades, attesting to the longevity and evolution of his creative exploration.
Initiating his artistic journey at a tender age, Nash demonstrated his prodigious talent by beginning to exhibit his work early on. His innate skill and dedication earned him a scholarship to the University of Illinois at Urbana-Champaign, where he further honed his artistic abilities and acquired a Bachelor of Fine Arts degree. Since the turn of the millennium, Nash has been prolific in his output, hosting multiple solo exhibitions in California. His exceptional work has garnered the attention of leading galleries in Los Angeles and Palm Springs, which currently represent him.
Known for his exceptional "California noir" style, Nash's vast, nocturnal paintings encapsulate the mystery and promise of urban sprawl. These romantic yet foreboding landscapes, teeming with the glow of city lights blanketing the horizon against a pitch-black sky, exude a sense of mystery while retaining an underlying promise. Nash has also earned acclaim for his realistic depictions of highway signs, through which he weaves narratives about the places they signify. By distilling these nocturnal landscapes to their essential components of land and light, Nash effectively captures the quintessential California experience.
Nash's work has not only intrigued art enthusiasts but also garnered the attention of a broad spectrum of noted collectors worldwide. This includes illustrious Hollywood personalities, innovative entrepreneurs from Silicon Valley, and large corporations. His artistry has been the focus of numerous media publications, and his works have graced the halls of revered institutions such as the Tucson Museum of Art, Laguna Art Museum, Riverside Art Museum, Hilbert Museum of California Art, and Palm Springs Art Museum. Nash currently resides in the serene high desert town of Yucca Valley, California, adjacent to Joshua Tree National Park, where he continues to produce his captivating creations.