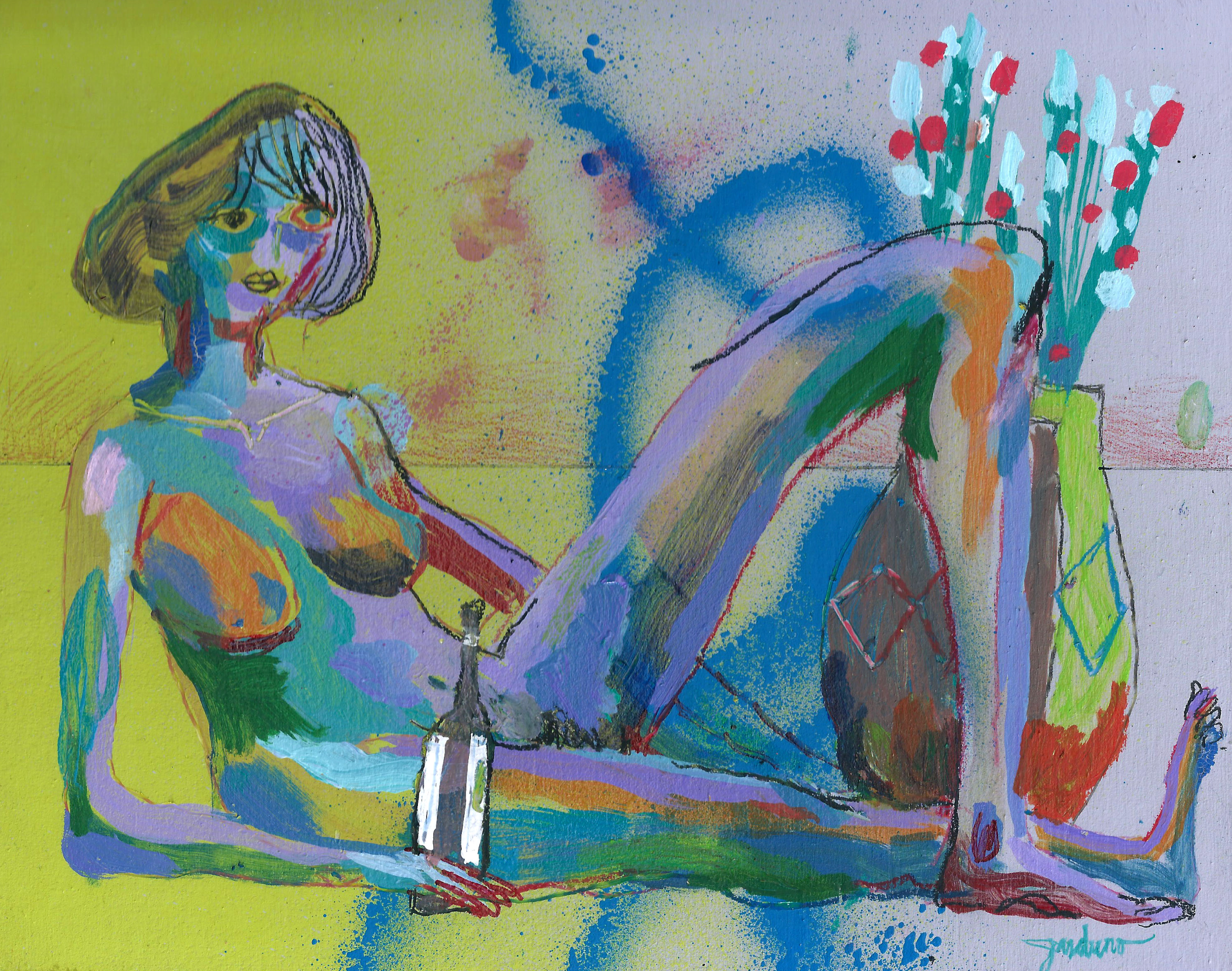 "Unwind"
---
"Unwind"

Ken Garduno

Mixed media

10" x 8"

Please Note: You will be invoiced separately for shipping after purchasing this painting.
Item ships from: California, USA.
Questions?  Please email shop@supersonicart.com
Ken Garduno (b. 1977) is a Los Angeles-based artist known for his detailed and surreal illustrations that often feature hidden, complex narratives and vivid colors. Garduno has exhibited his artwork in galleries around the world and his illustrations have been featured in numerous publications. His work is often inspired by his experiences growing up in Southern California and the vibrant counterculture of the region. Garduno has been involved in various creative projects within the film and music industries and, in addition, Garduno has a preternatural love, respect and knowledge of Los Angeles.