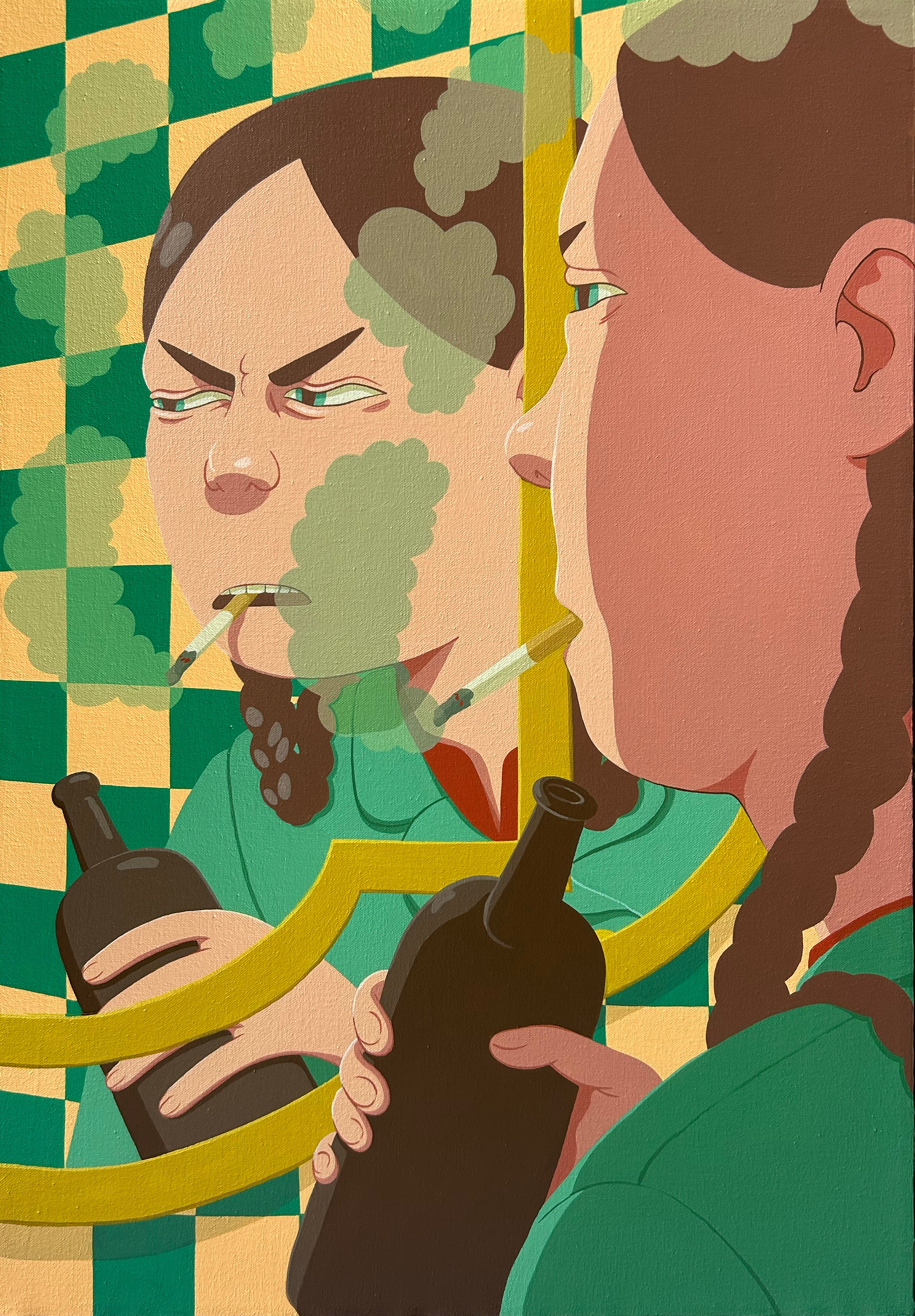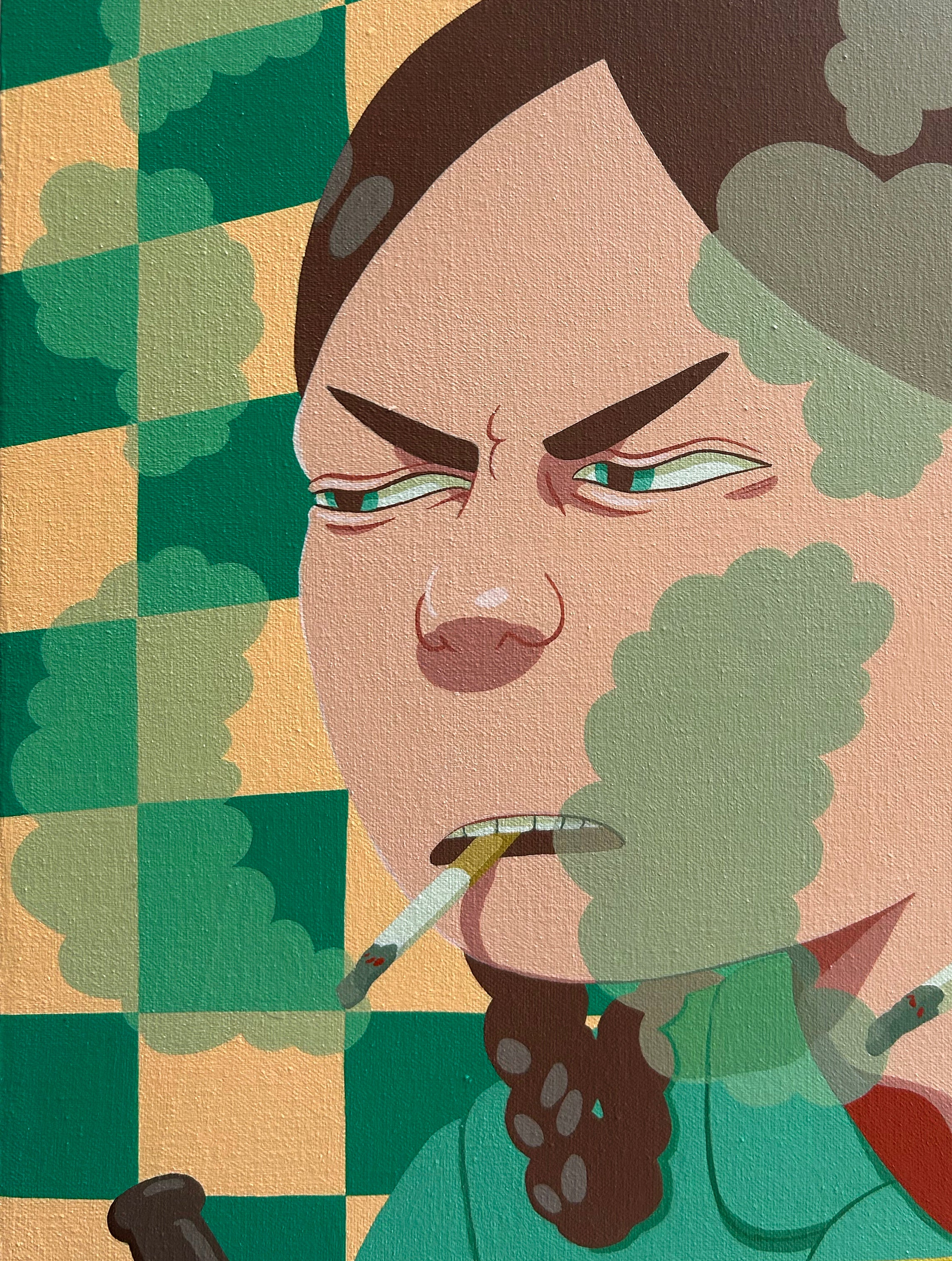 "Uh-Huh"
---
Victoria V. Nunley

"Uh-Huh"

Acrylic on Canvas

18" x 26"

Free Shipping 
Victoria V Nunley is a New Jersey-based figurative painter whose works are delightfully rich with narrative and color. Nunley's art is a multi-layered experience: carefully crafted with a purposeful blend of themes, composition, color, humor, and meaning. Each layer is essential to the narrative, building upon the previous one to create a cohesive and powerful message. From the initial theme to the final meaning, Nunley's work is a testament to the power of storytelling and the art of layering. Nunley believes that the first three layers are tools for telling a story, while the bottom layer is where the true meaning lies.
Nunley's artistic journey began with earning her BA from Brandeis University in 2014, followed by her MFA from Boston University in 2018. While enrolled in the post-baccalaureate program at Brandeis, Nunley discovered her unique artistic tone. She had been creating serious paintings about serious things, but her professor's comment that one of her paintings was hilarious made her realize that she had been fighting against her own sensibilities. Being serious about painting did not mean sacrificing humor.
Her solo protagonists confront various struggles, with external conflicts serving as visual metaphors for their internal battles. The stories she tells are about a lone hero grappling with struggles until they reach a place of peace.