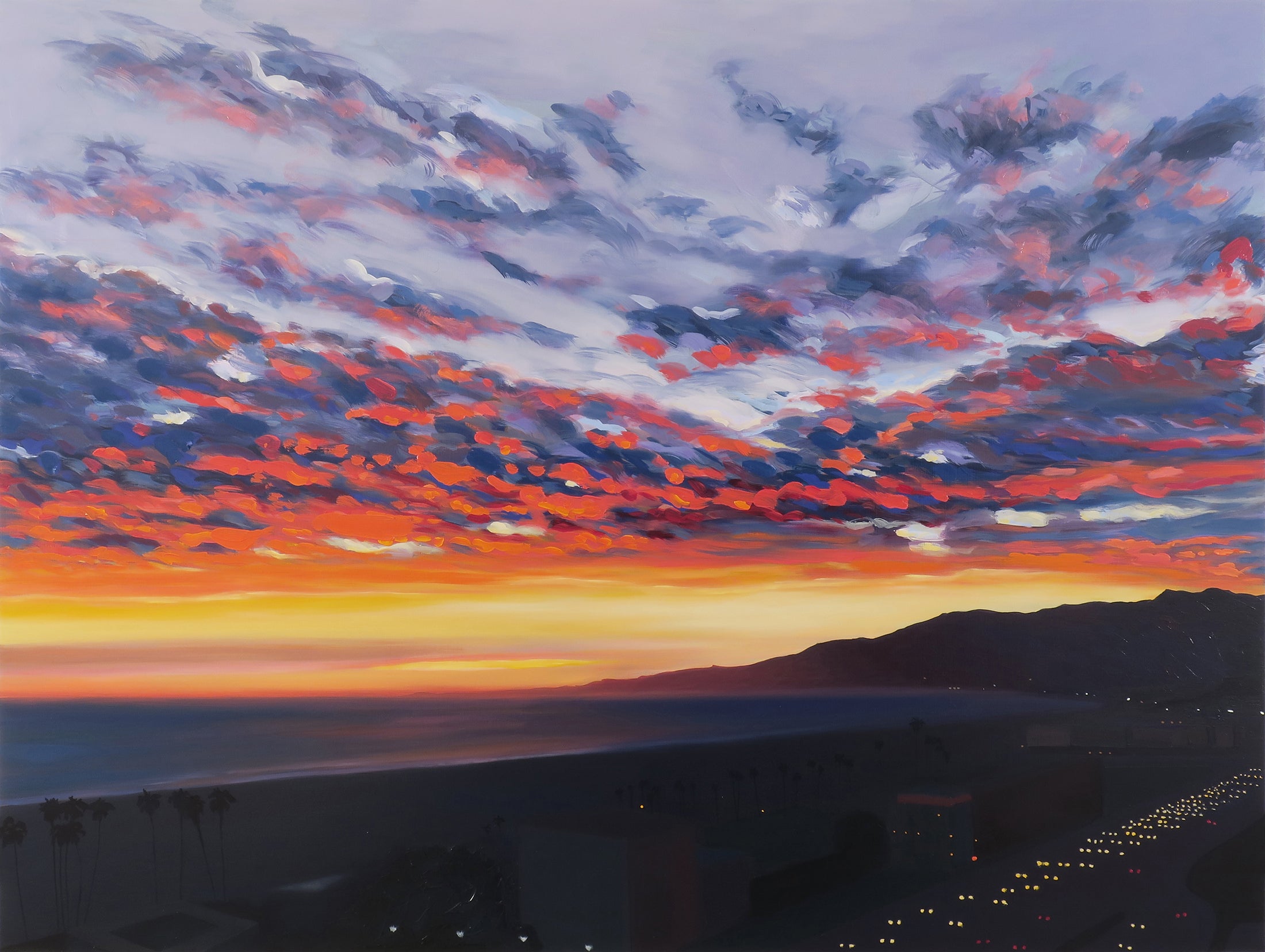 "Room To Breathe"
---
Bradley Hankey

"Room To Breathe"
Oil on Wood Panel
36" x 48"

Free Shipping  
Bradley Hankey, an accomplished realist painter, obtained his Bachelor of Fine Arts degree with a specialization in Painting from the esteemed Massachusetts College of Art and Design in Boston in 2007. Hankey's oeuvre distinctly resonates with his profound admiration for the unique interplay of light and landscape characteristic of Southern California. His works have found their home in numerous galleries and museums, spanning geographies from Southern California to Italy, Tanzania, and Costa Rica. Hankey currently maintains his creative sanctum in downtown Los Angeles and enjoys representation by esteemed establishments such as Skidmore Contemporary Art in Los Angeles and Sue Greenwood Fine Art in Laguna Beach, California.
Hankey's artistic philosophy is deeply rooted in transforming beautiful and poignant moments of his life into intricate canvases. His method of capturing these moments through photography serves as a contemporary equivalent of sketching, allowing him to swiftly chronicle fleeting scenes that may evolve into remarkable paintings. Out of hundreds of these visual memoirs, only a select few transcend their photographic existence to breathe life as evocative paintings.
Hankey's creative process is painstakingly meticulous, with his paintings taking form over weeks and even months. Each masterpiece comprises multiple layers of paint: the foundational layers are characterized by thick, opaque applications, progressively transitioning to thin, transparent glazes in the final stages. His artistic pursuit also reveals an unwavering dedication to the meticulous mixing of paints, given that color remains a cornerstone in the expression of his work. Through a harmonious symphony of hues, Hankey conveys the emotional complexity that underlies the original image and the passionate intensity that fuels his artistry. The arduous journey towards the creation of each piece involves a delicate interplay of give and take, periods of emotional exhaustion, late-night vigils in the studio, and ultimately, the profound satisfaction of witnessing the fruition of his creative endeavors. Hankey's ambition transcends the mere replication of a photograph; instead, he strives to encapsulate the emotional resonance of the original moment that sparked his inspiration.