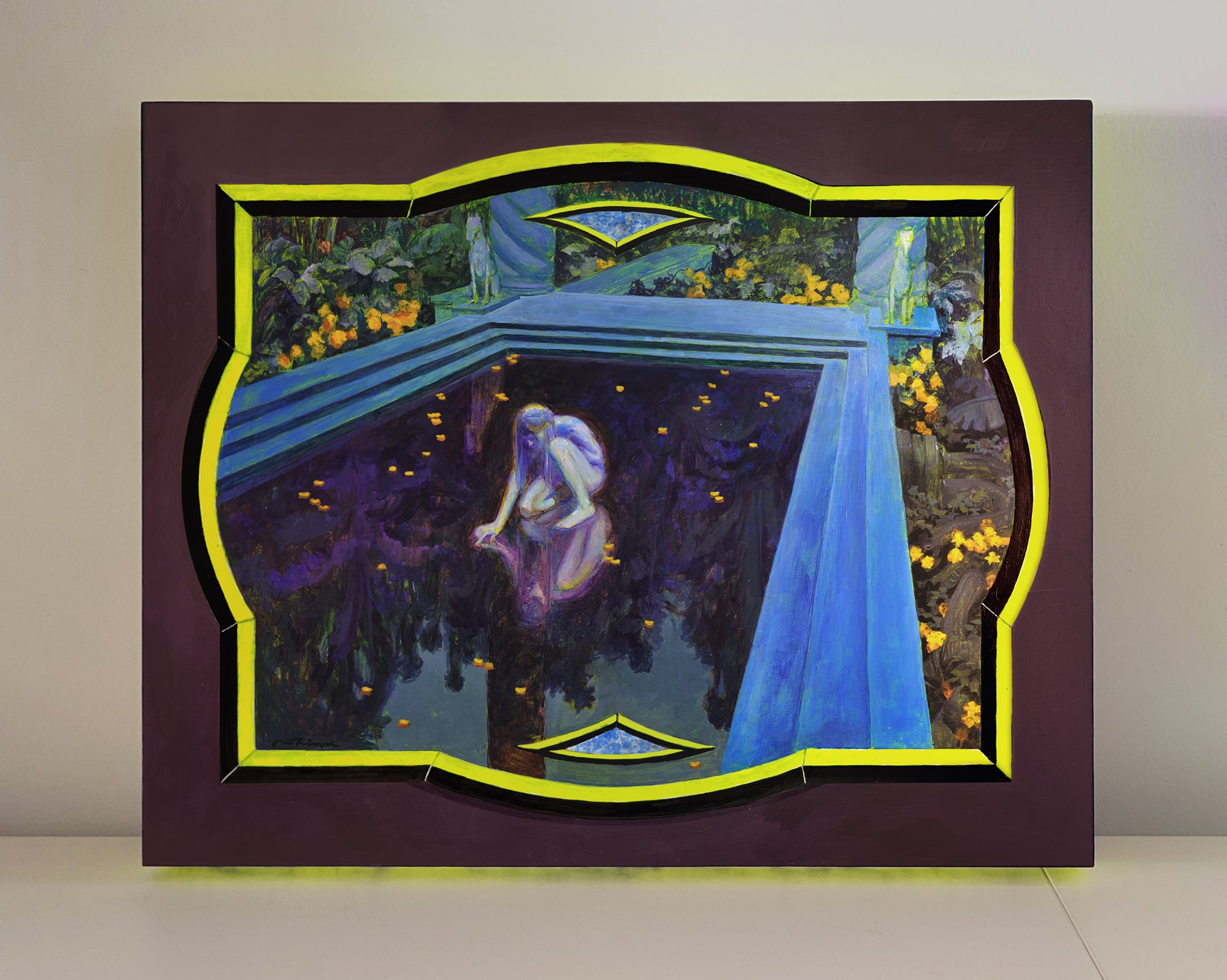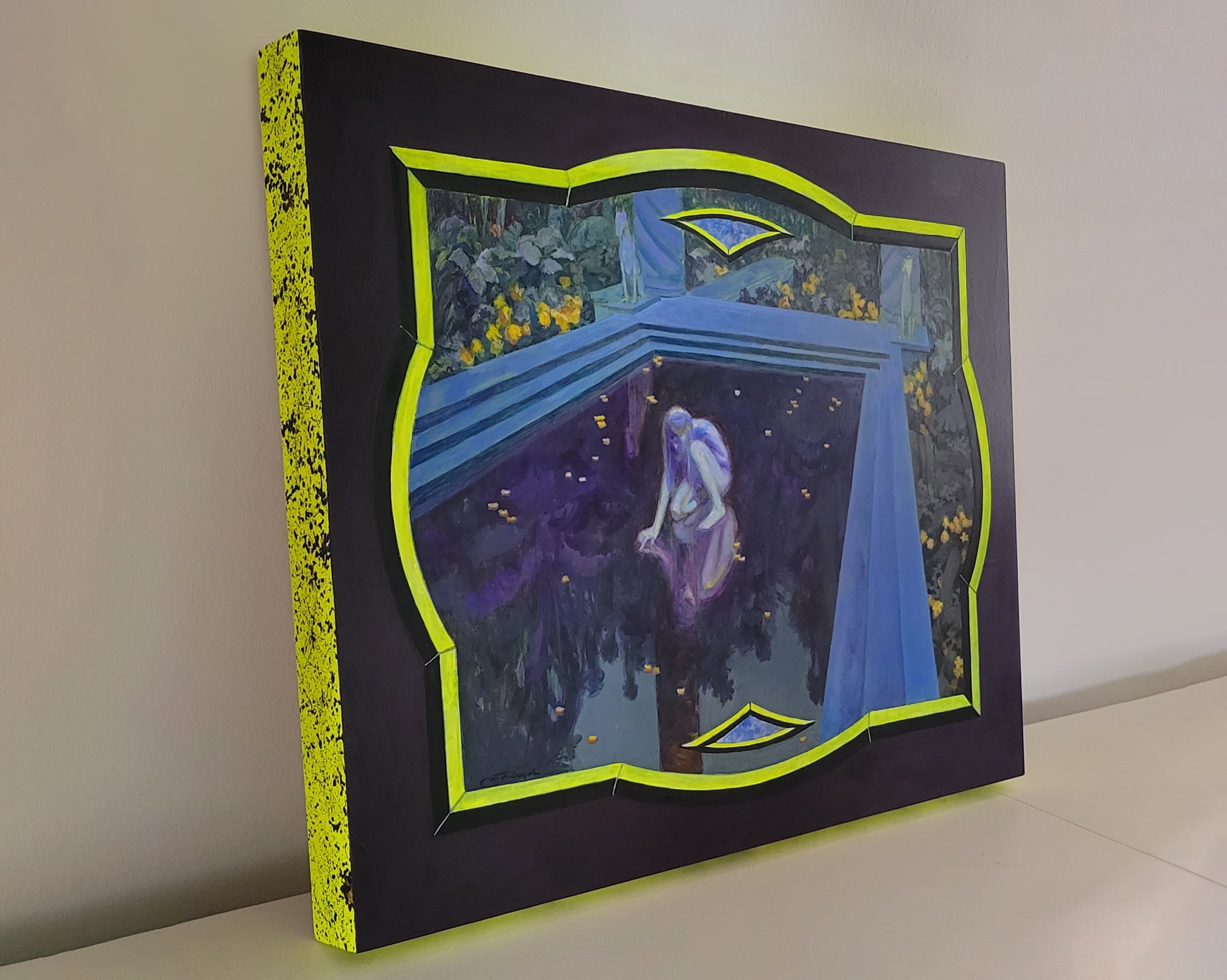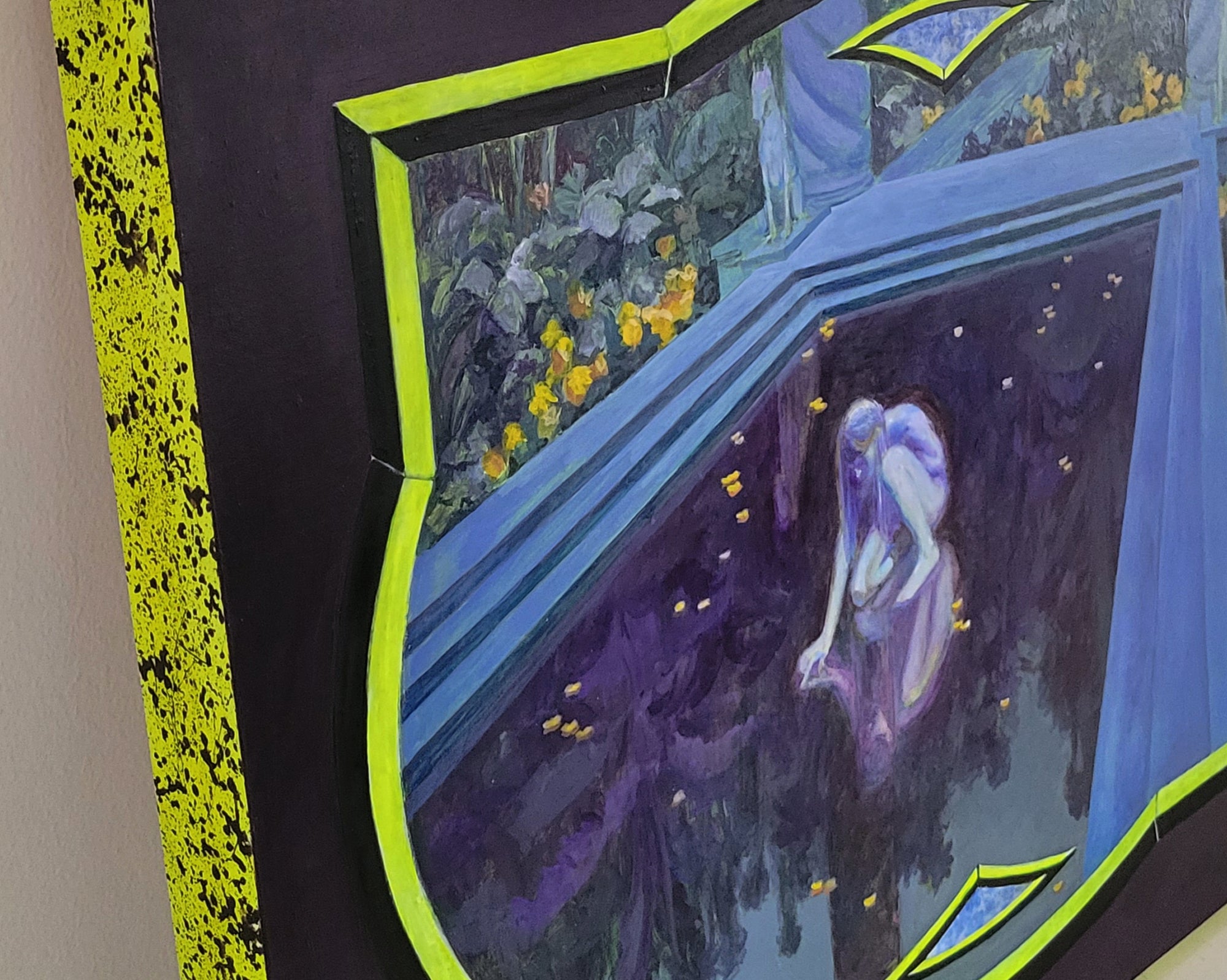 "Narcissus"
"Narcissus"
Cam Floyd

Acrylic on Wood Panel

16" x 20"

PLEASE NOTE: You will be invoiced separately for shipping after purchasing this item.

Item ships from California, United States.
Questions?  Please email shop@supersonicart.com
As a professional artist with over 10 years of industry experience, it's hard to put a tidy label on Cam's roles and abilities. During his career he has worked as an editorial Illustrator for digital and print publications, a Concept Artist for video games and animation, a Senior Designer and Art Director at a world-renowned production studio, and is currently a lead Background Painter on an animated show set to debut late 2022 on HBO Max.

In addition to his highly polished technical skills and strong work ethic, Cam's dedication to (and genuine love for) the creative process consistently results in unique and high-quality work.

---