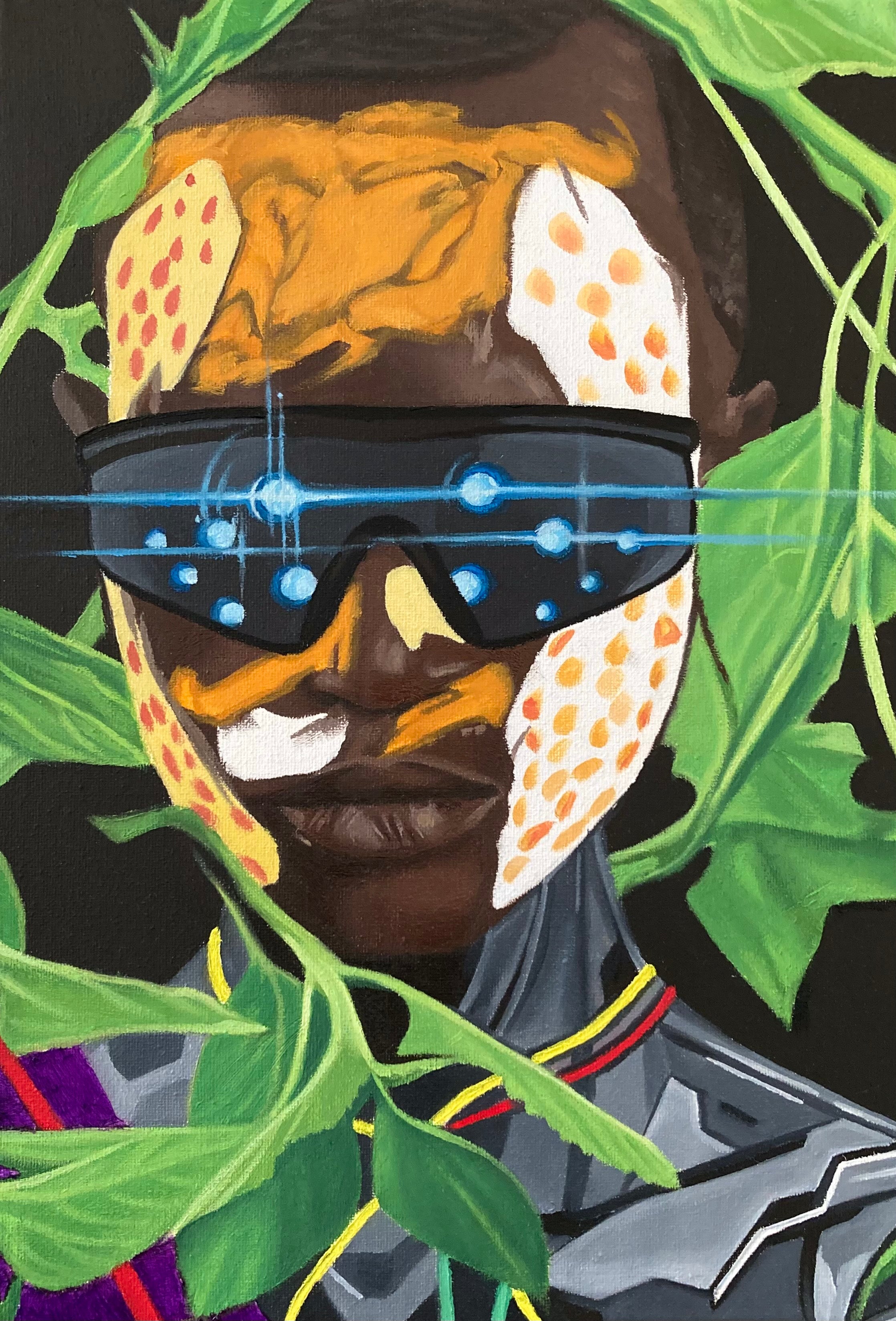 "Multi Optics"
---
"Multi Optics"

Nika Mtwana

Oil on Canvas

11.5" x 16.5"

Please Note: You will be invoiced separately for shipping after purchasing Nika's painting.

Ships from: South Africa.
Questions?  Please email shop@supersonicart.com
Mtwana's paintings, which explore concepts of Afrofuturism, are distinguished by their originality and immediately recognizable qualities within the contemporary South African art landscape. These works demonstrate a highly individualistic and innovative approach to the subject matter, making Mtwana a stand out artist of South Africa.