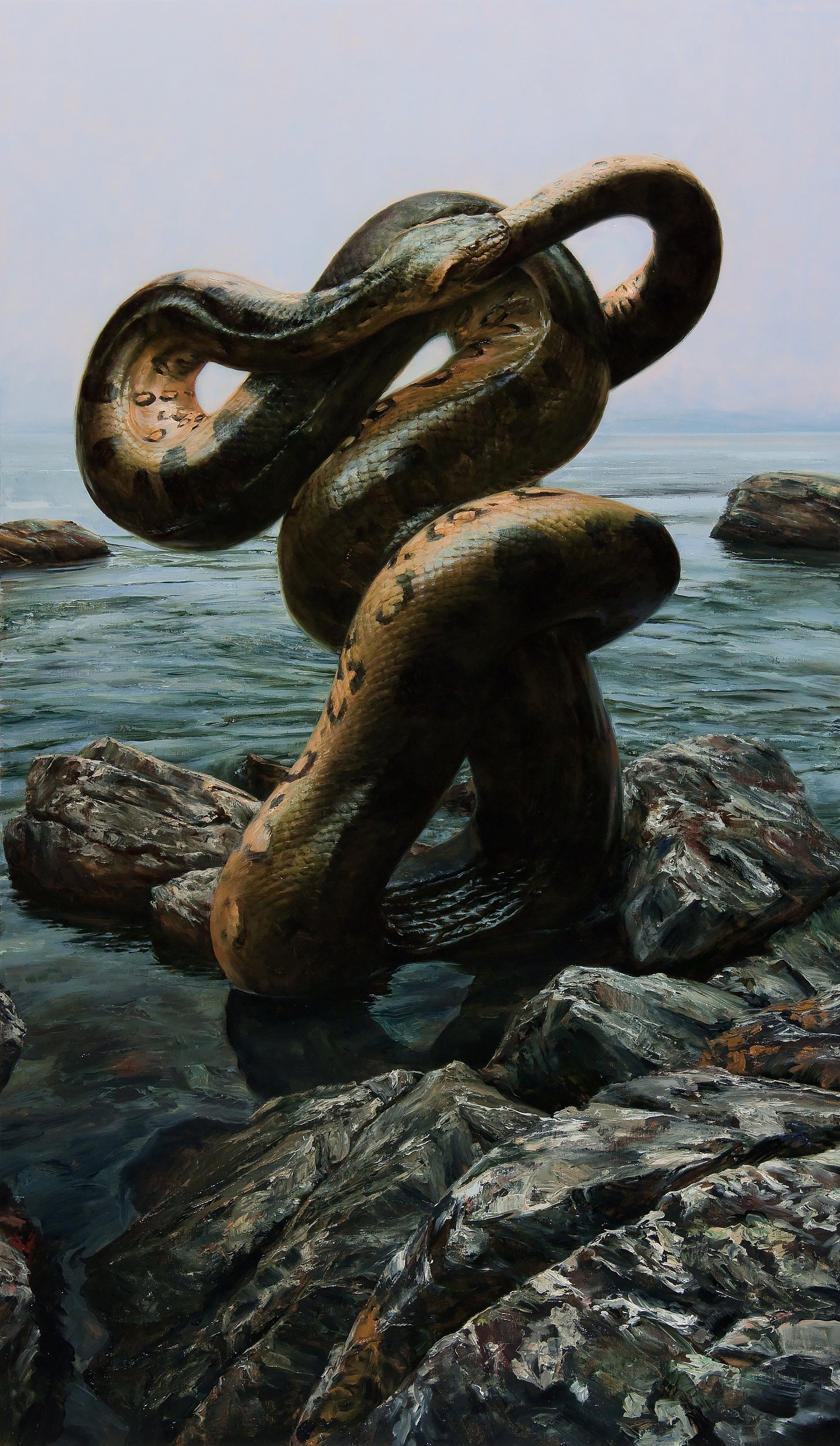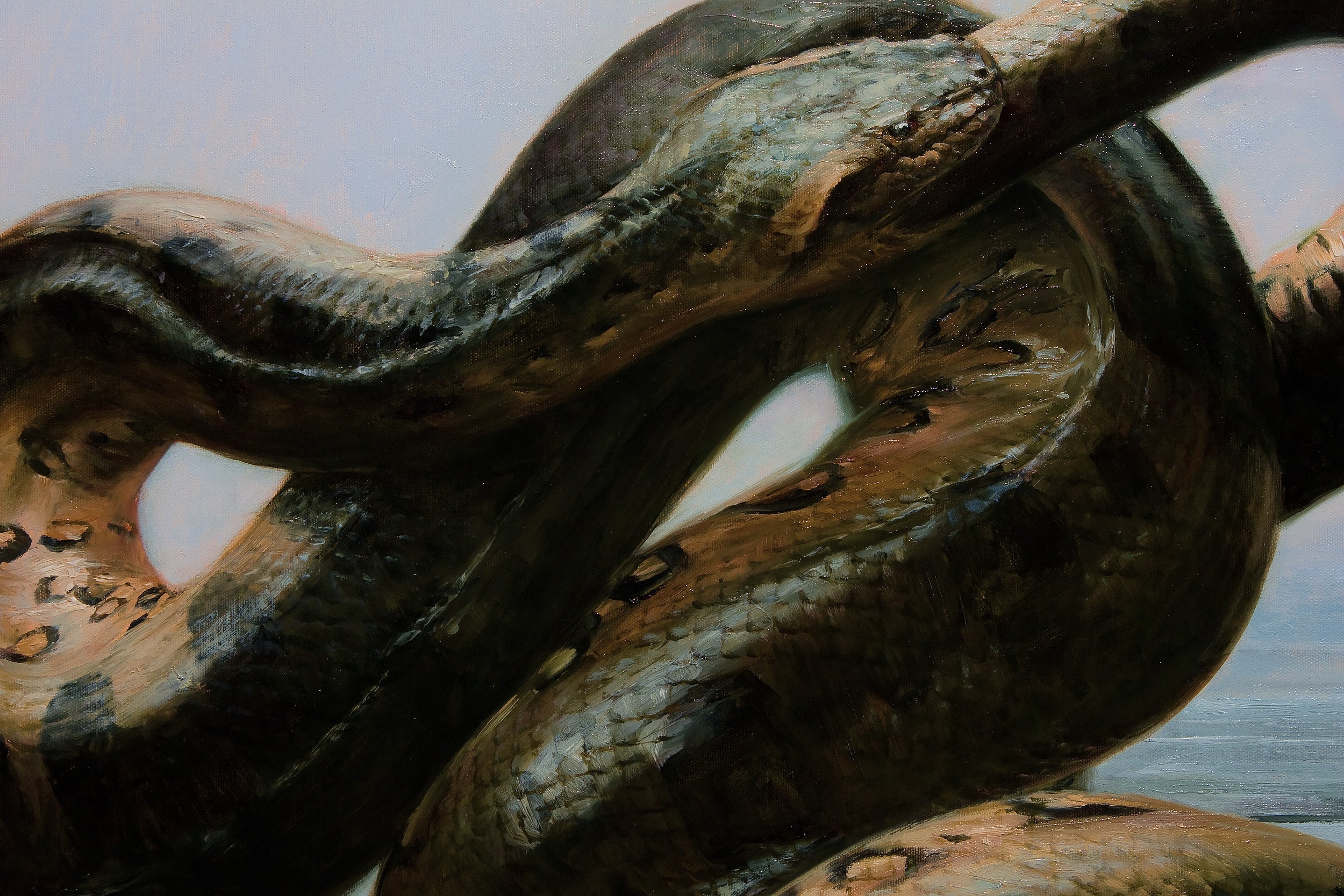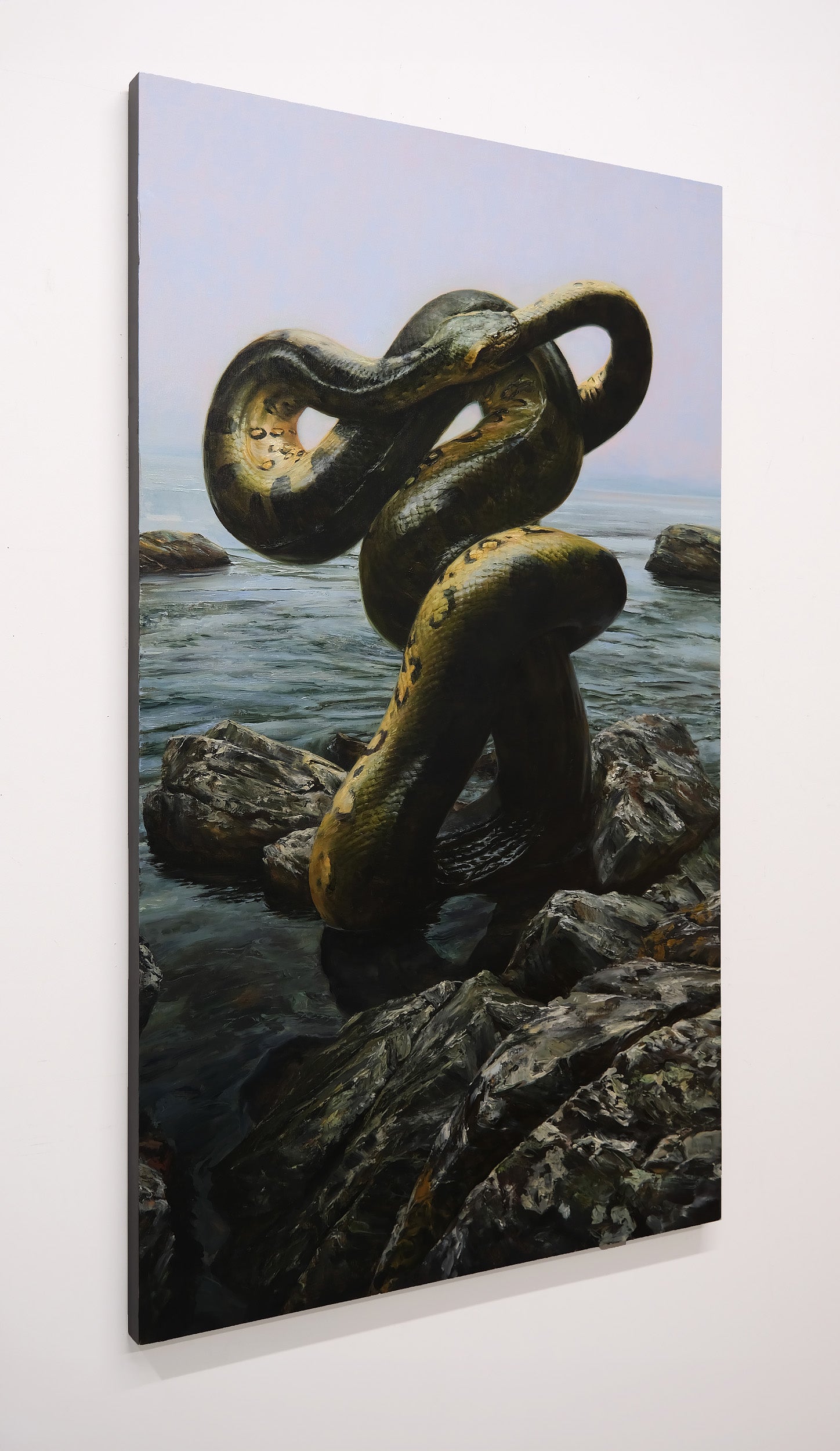 "Infinite Whole"
Matt Brackett
Infinite Whole
Oil on Canvas on aluminum panel
60" x 35"

Free Shipping worldwide.
Adept in traditional methodologies, painter Matt Brackett navigates contemporary issues through his exploration of memory, wonder, and menace in his works. His naturalistic creations often hint at elusive narratives, serving as an emotional conduit for both the artist himself and the viewers. With subjects imbued with an air of mystery, gratitude, and hope, Brackett's artistry invites introspection and stirs emotions that are otherwise unreachable.
Born in Berkeley, California, Brackett is a Yale University alumnus, where he received his Bachelor's degree in painting in 1997 and was honored with the prestigious Ethel Childe Walker Prize. Today, Brackett resides in a diverse Boston neighborhood with his wife and two young daughters, finding joy in the daily pursuit of his art. His works have graced national galleries and museums, including the Danforth Museum of Art in Massachusetts, The Aqua Wynwood in Florida, and the Fort Mason Center for Arts and Culture in California, among others. His work has also been highlighted in the New American Painting's juried exhibition in print, in issues #38, #56, and #80.
Brackett's artistic prowess has earned him a myriad of accolades, including grants from respected foundations such as the Pollock-Krasner Foundation, the Elizabeth Greenshields Foundation, the Massachusetts Cultural Council, and the George Sugarman Foundation. His excellence in portraiture was recognized by the American Portrait Society with a Certificate of Excellence. Additionally, he has enjoyed artist residencies at esteemed institutions like Yaddo and the Virginia Center for the Creative Arts.
Payment plans are available via Shop Pay (Up to 48 months) or through Supersonic Art directly.

---