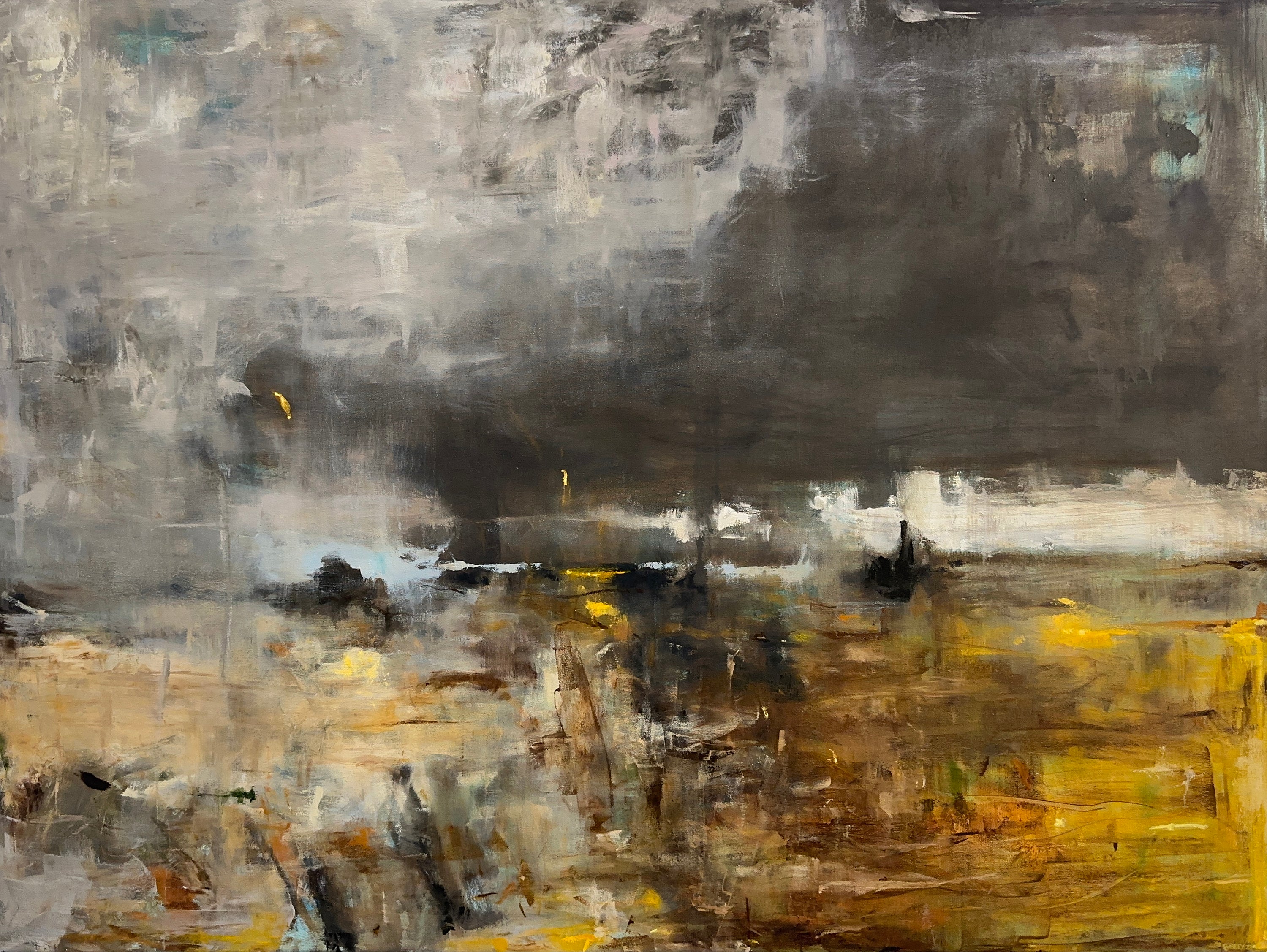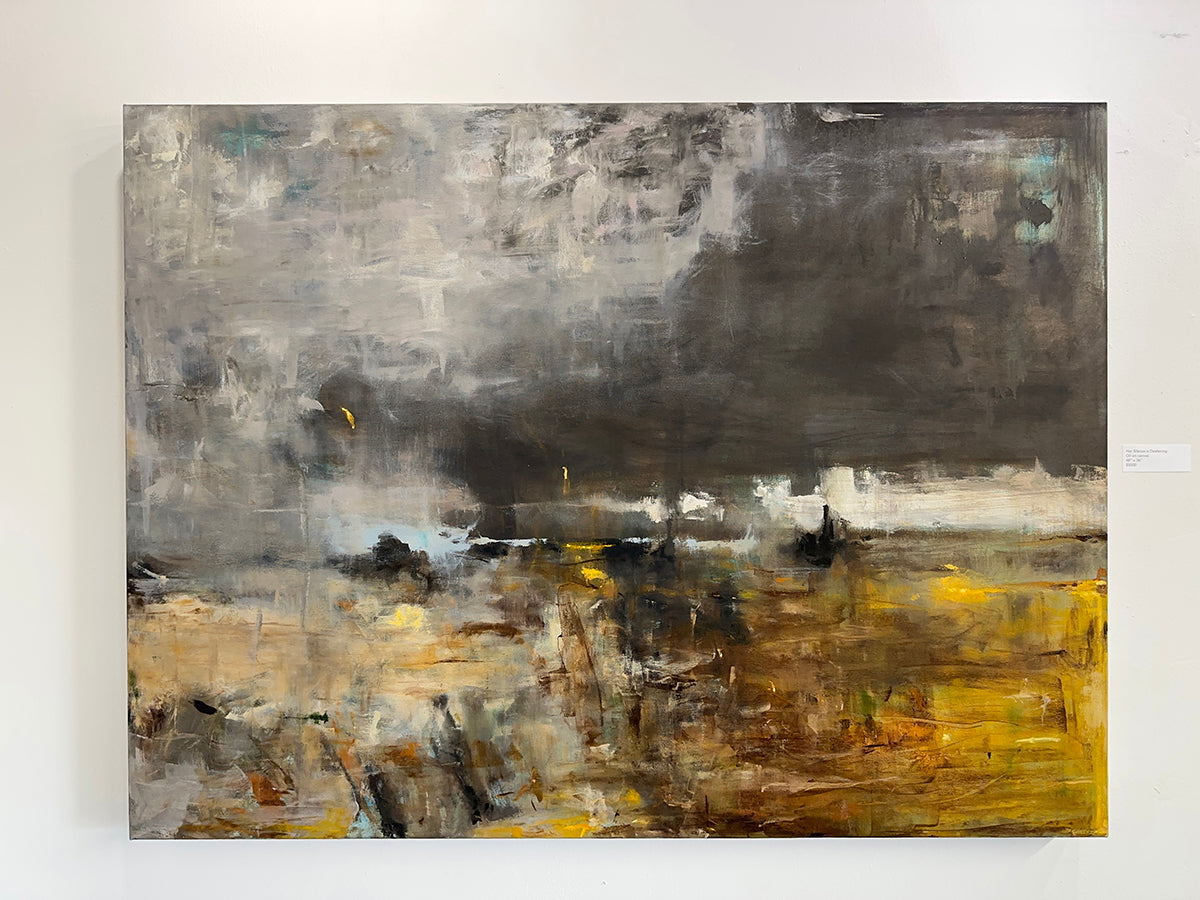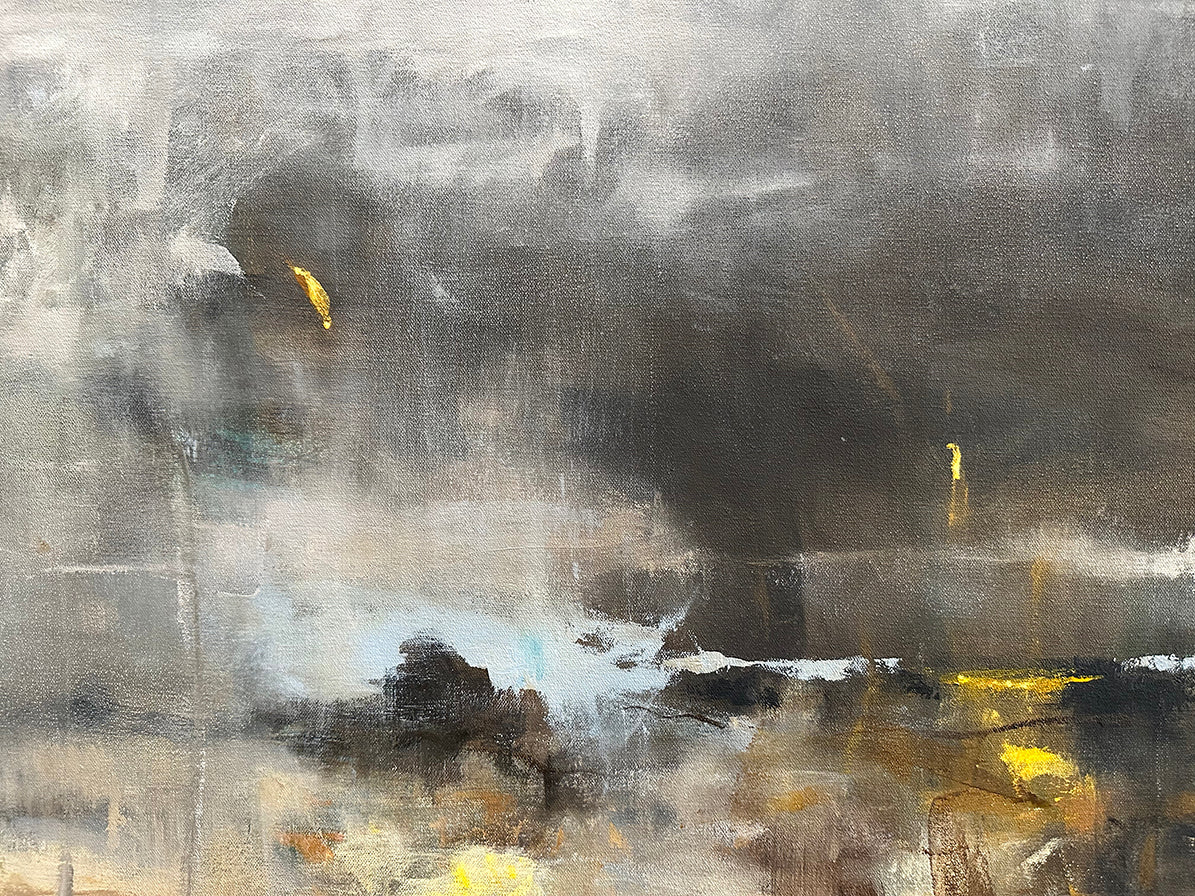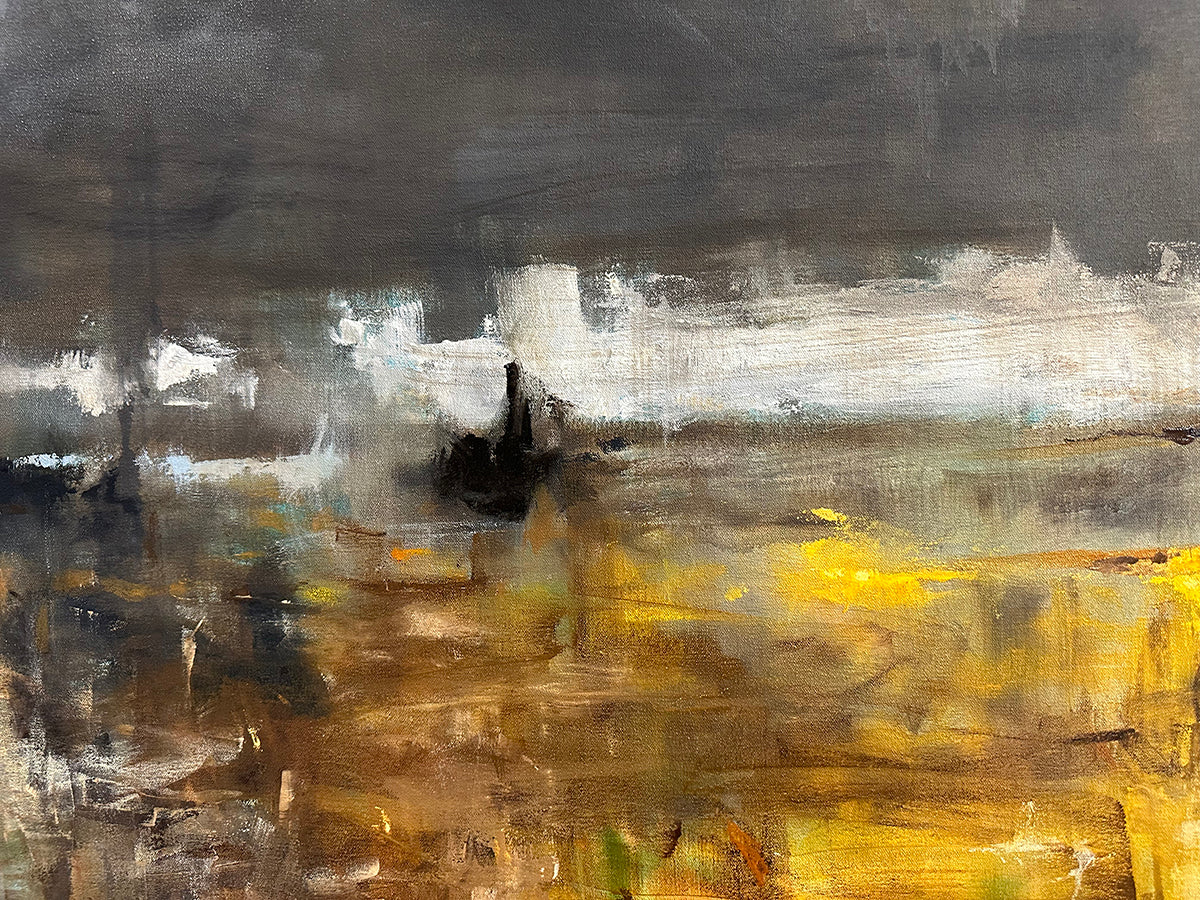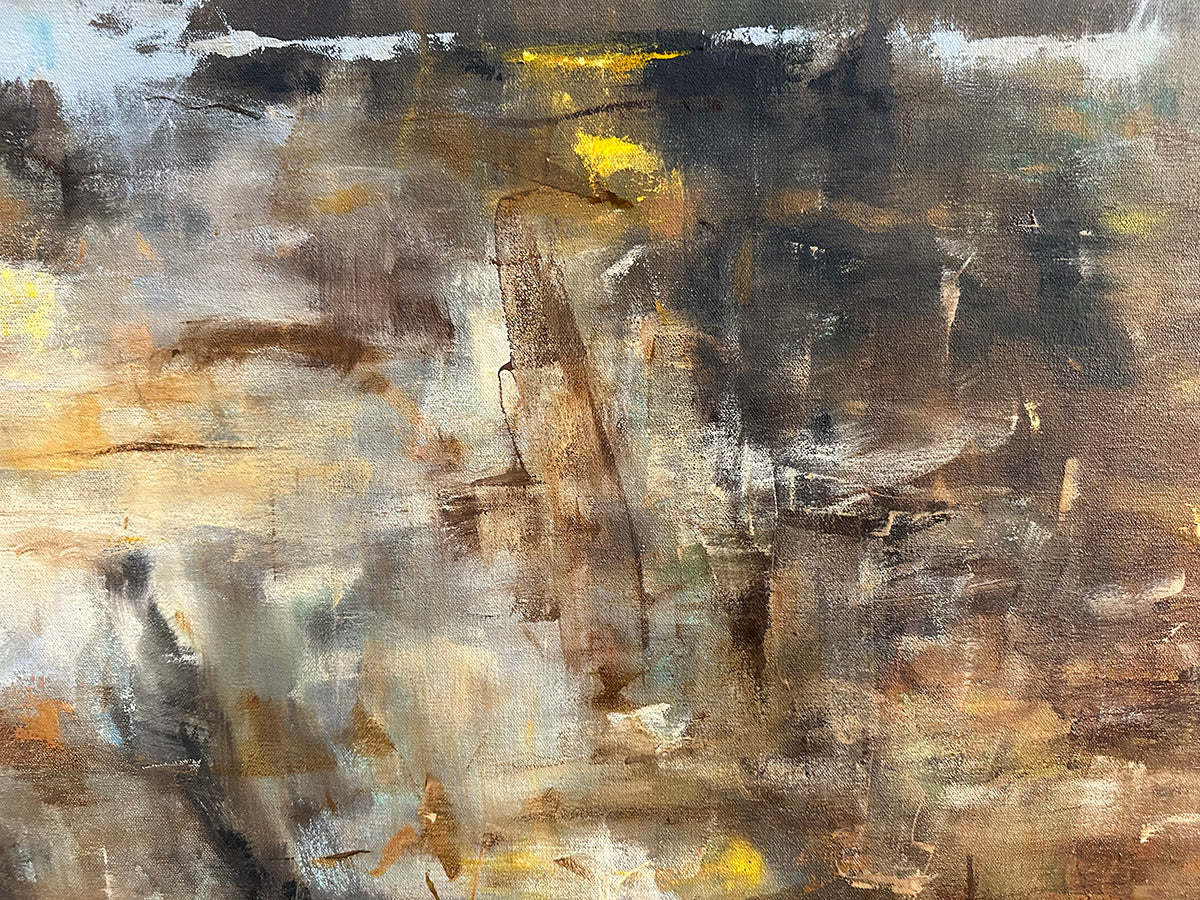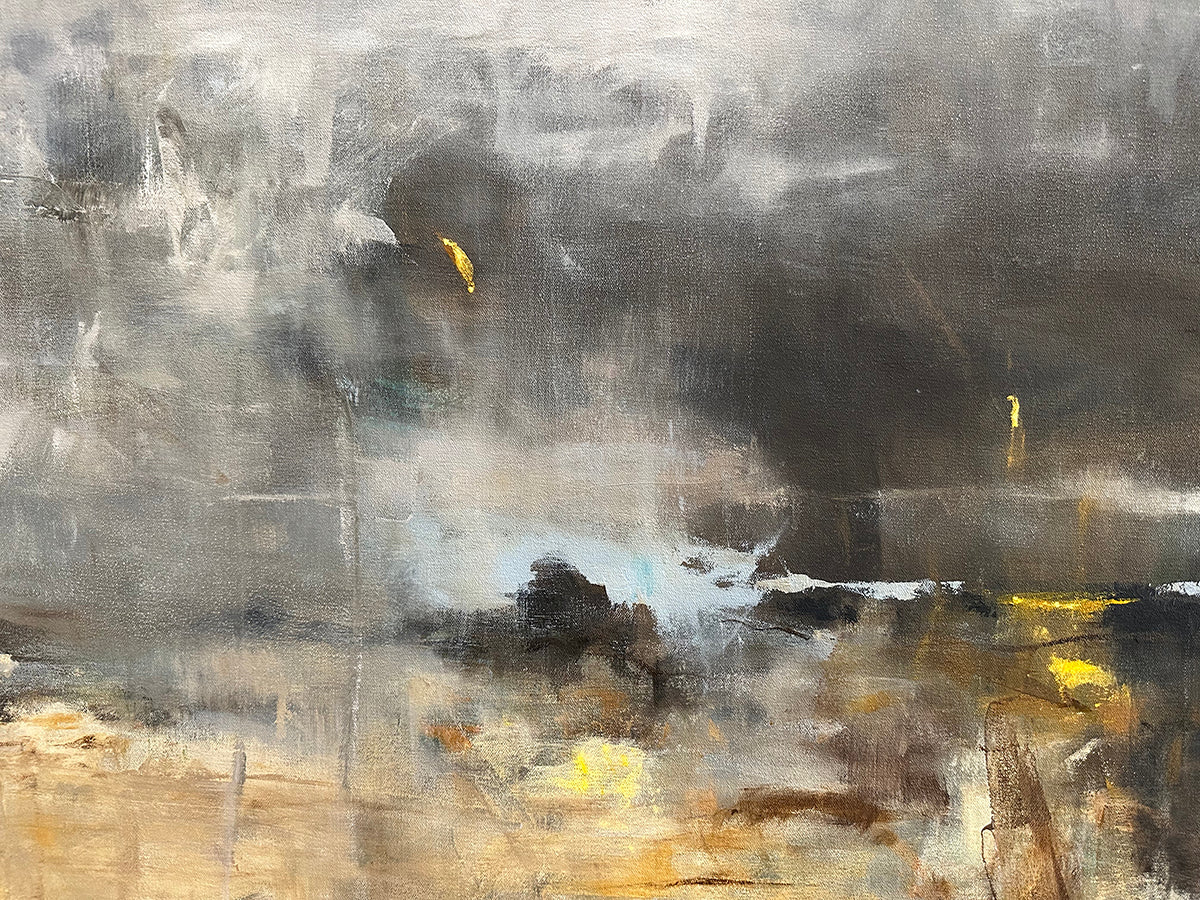 "Her Silence is Deafening"
---
Jay Bailey

"Her Silence is Deafening"

Oil on Canvas
48" x 36"
Influenced by the constructs of memory and fragmentation, Jay Bailey cultivates a distinctive artistic practice centered on painting and drawing, crafting an image repertoire reflective of his individual experiences within the milieu of the American West. His work offers a visual chronicle of the grandeur of towering mountains, imposing skies, declining casinos, concealed subterranean music arenas, rugged rural roads, and the diverse folklore intrinsic to the western frontier.
Bailey's creations materialize as amalgamations of seemingly disparate elements, including marks, lines, bursts, and brush strokes, that congregate to form a harmonious, singular expression. His stylistic approach draws inspiration from the eclectic spirit of photo collages, the anomalous distortions found in digital video, and the unpredictable nature of blind contour drawings. Consequently, his representations dwell in the liminal space where an entity's existence is simultaneously affirmed and negated.
His compositions afford viewers an opportunity to witness the uncanny and listen to the profound silence, opening up an experiential space for exploring the ambiguous nature of perception.
Born in 1976 in Reno, Nevada, Jay Bailey's academic journey in art began with a Bachelor of Arts degree in Fine Art from the University of Nevada in Reno. Subsequently, he pursued post-baccalaureate studies at the San Francisco Art Institute, further expanding his artistic knowledge and perspective. He culminated his formal education with a Master of Fine Arts degree from the University of Nevada, Las Vegas, cementing his commitment to exploring the uncharted territories of artistic expression.