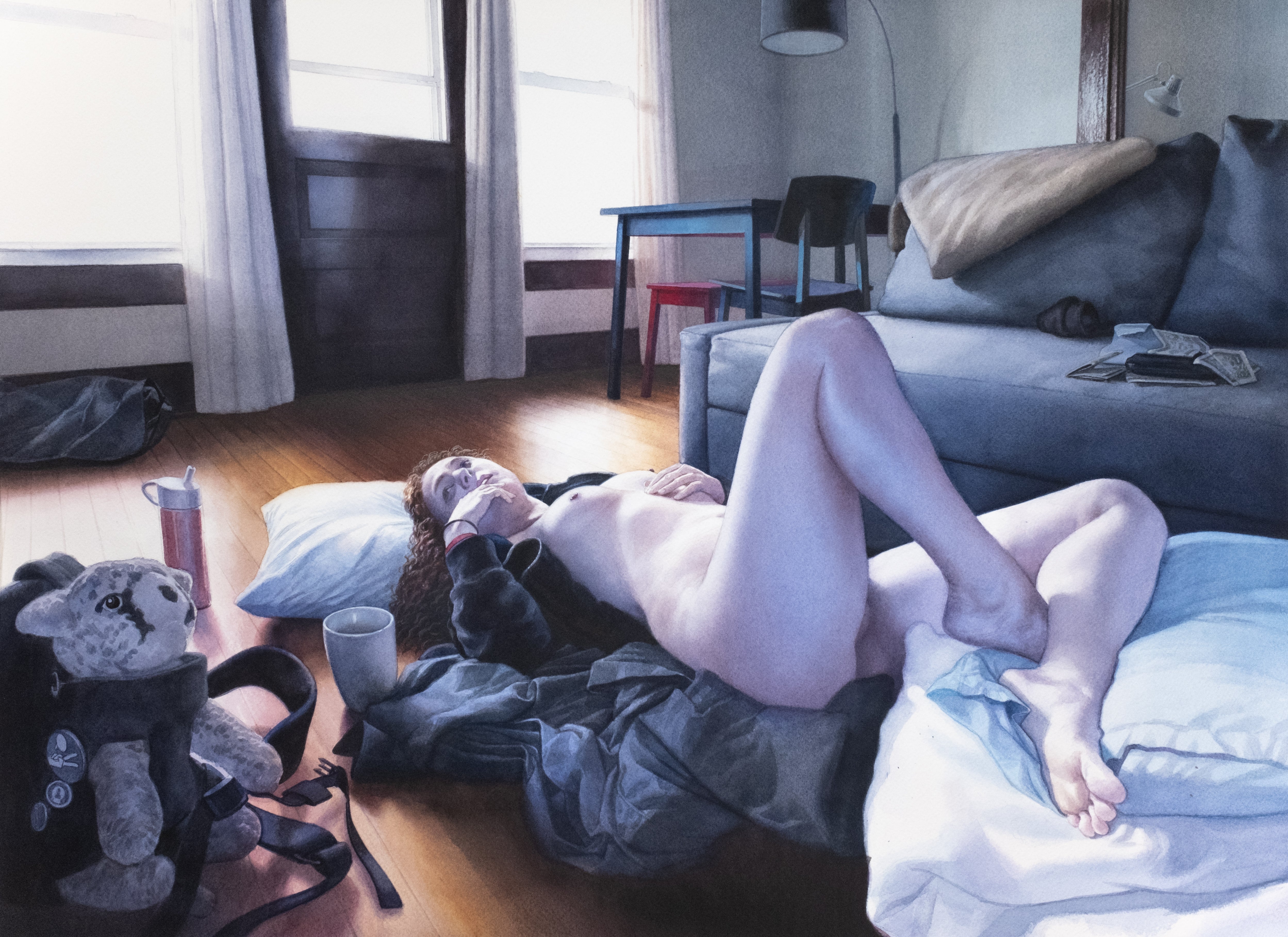 "Catherine"
---
Reuben Negron
"Catherine"
Watercolor and Gouache on Paper
18" x 24"

Free Shipping 
Reuben Negron, a contemporary artist acclaimed for his meticulous, figurative watercolor compositions, employs his artistry to delve into the individual stories and psychological aspects of his subjects. His captivating works frequently center on explorations of sexuality, identity, and mental health. Negron's signature approach is marked by a careful study of light, space, and texture, resulting in creations that embody both a comforting familiarity and a fleeting ephemerality.
An alumnus of the Maryland Institute College of Art, where he earned his BFA, Negron furthered his education at the School of Visual Arts, culminating in an MFA. His evocative work has graced galleries globally, with recent noteworthy exhibitions in esteemed art centers such as Paris, Germany, New York, and San Francisco. A host of high-profile media outlets, including Vogue, Juxtapoz, Time Out New York, VICE, PoetsArtists, Manifesto, Devora Ran, and Playboy, have featured Negron's profound artwork.
Currently, Negron applies his creative insights to his work from his base in Asheville, North Carolina.