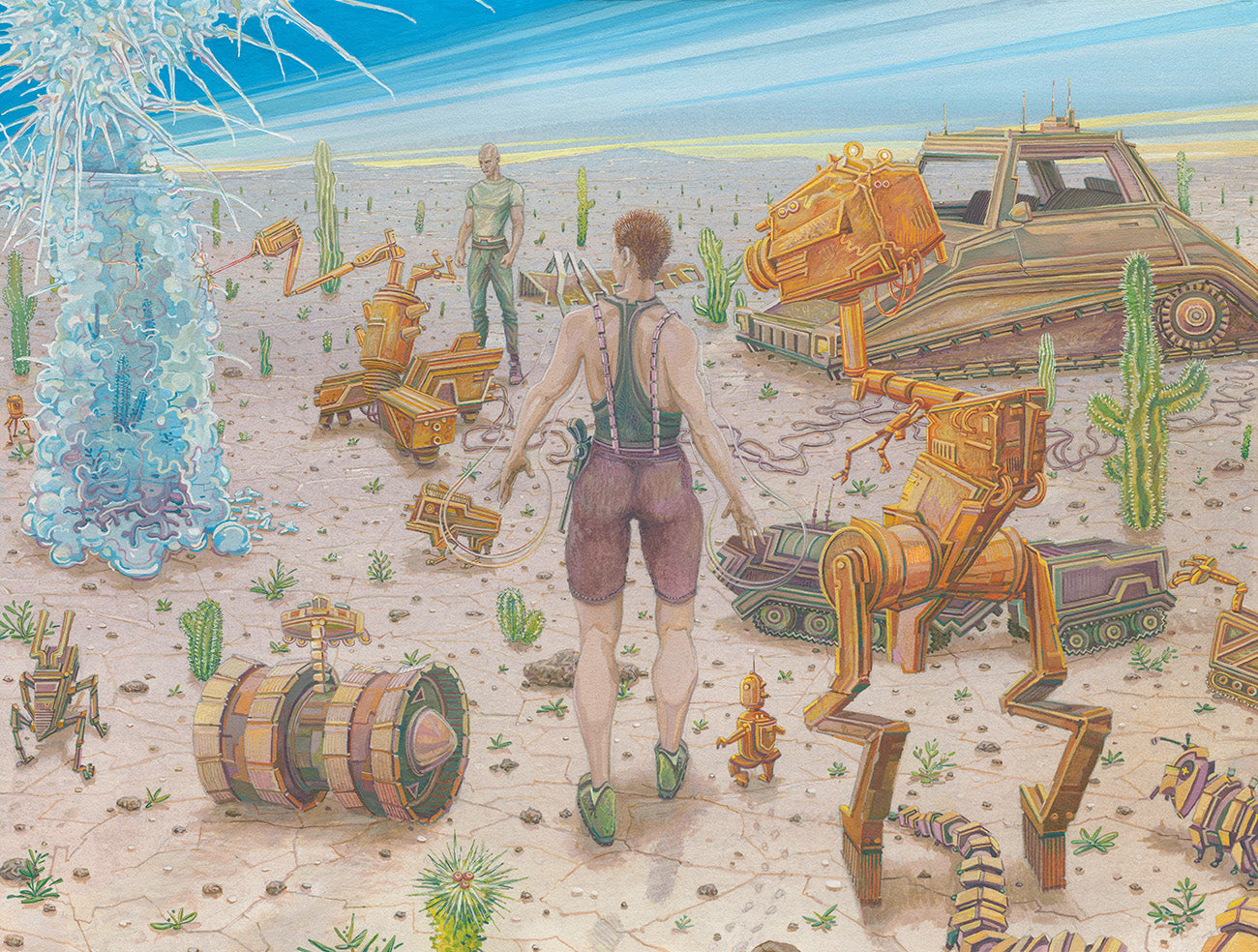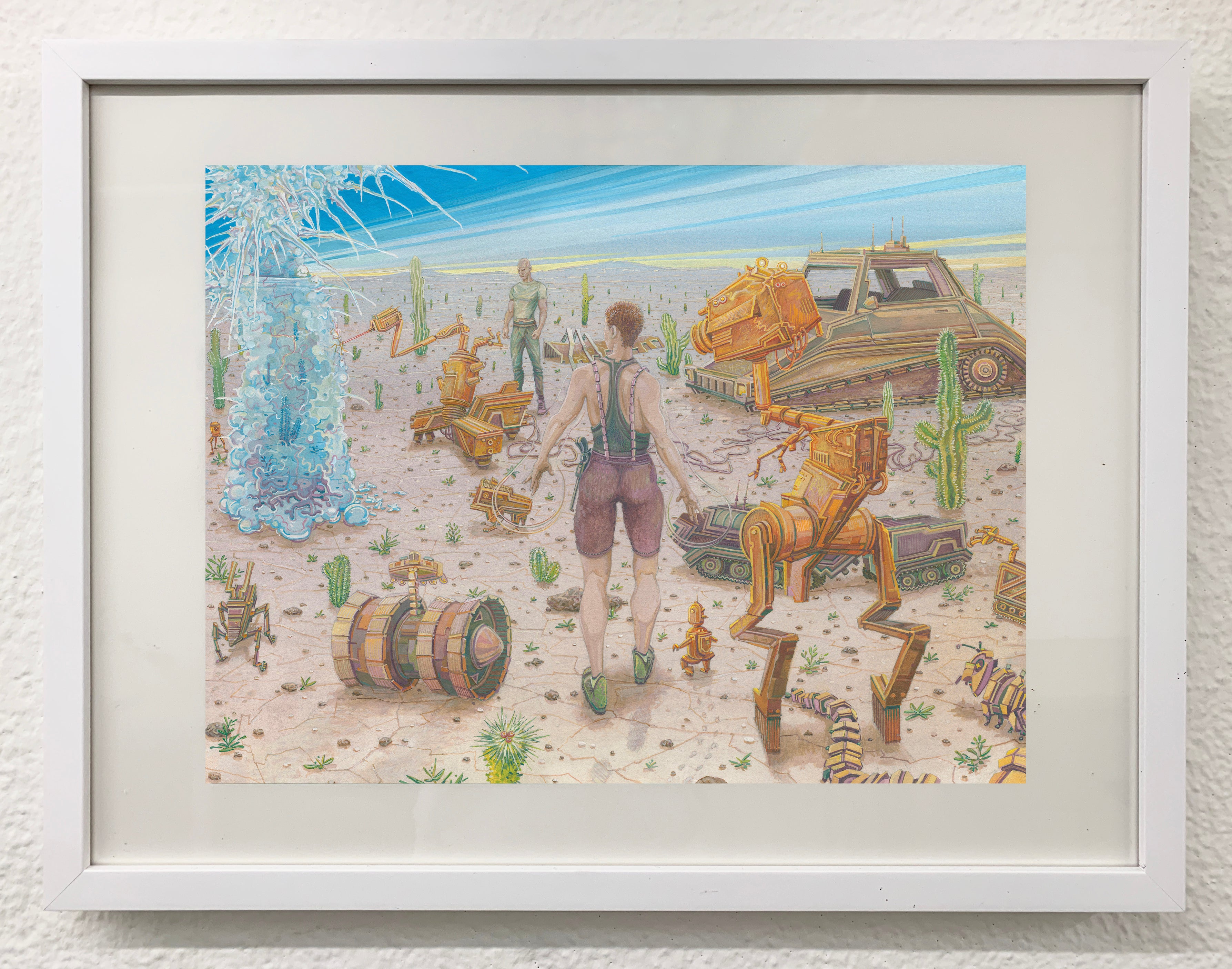 "Call the Exterminator"
---
"Call the Exterminator"

Michael Dandley
Gouache on Paper

9" x 12"

Framed.
Please Note: You will be invoiced separately after purchasing for the shipping cost of Michael's painting.

Painting ships from New York.
Questions?  Please email shop@supersonicart.com
Michael Dandley, born in Massachusetts and currently living in Switzerland, produces ethereal works of an otherworldly nature, heavily influenced by science fiction and the strangeness of the universe that evoke questions of what's yet to come.