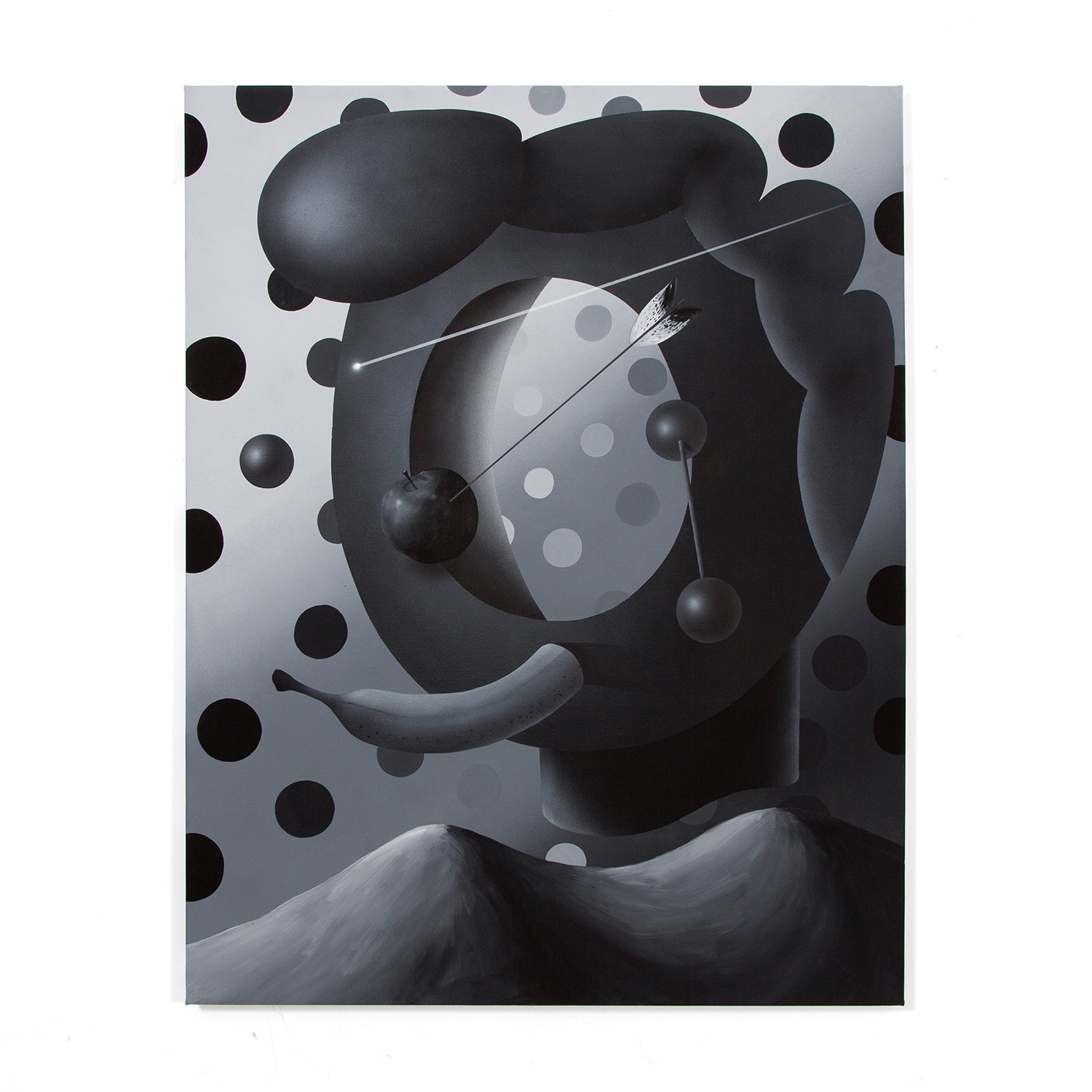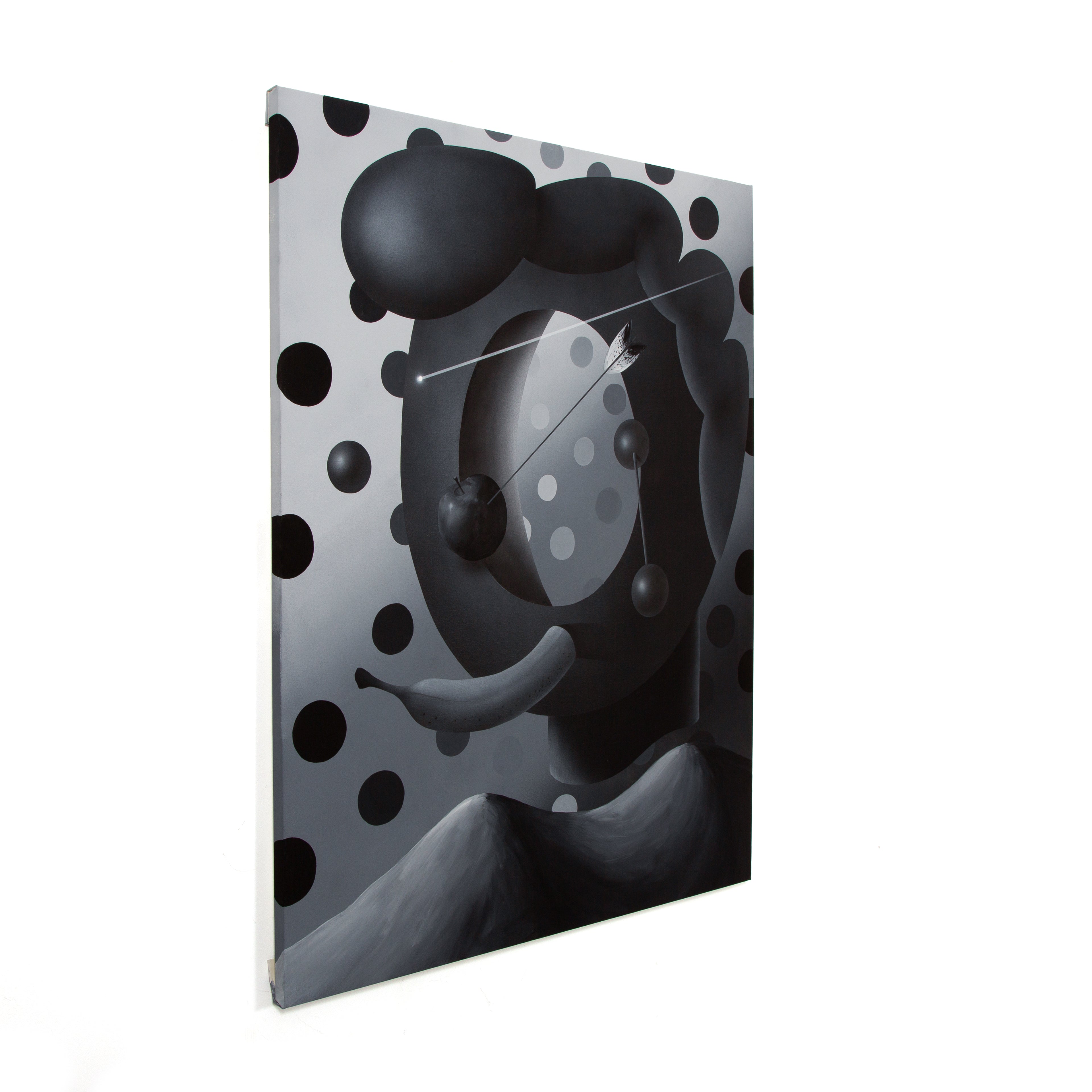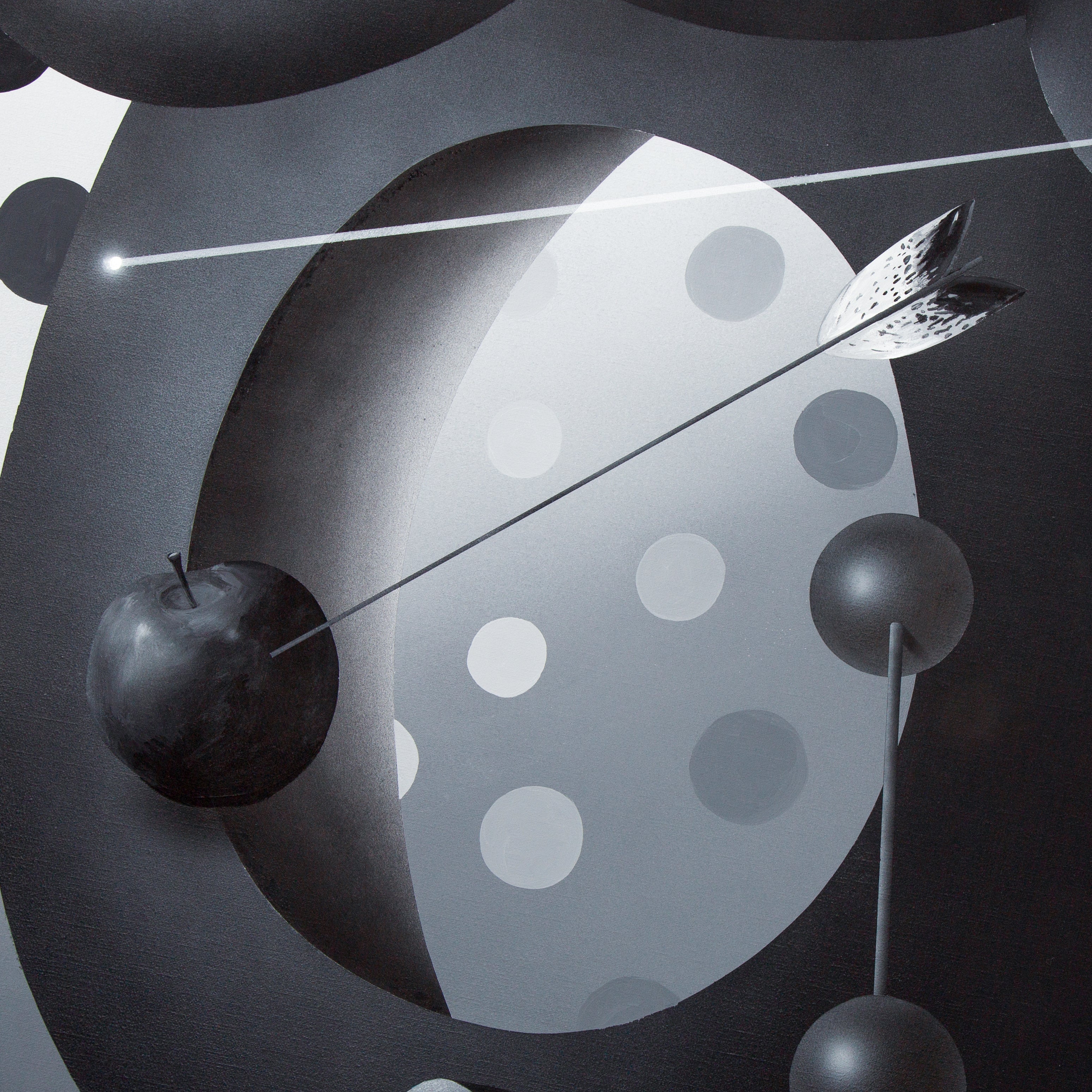 "Three Events and A Stuck Banana"
Yohta Matsuoka
"Three Events and A Stuck Banana"
Acrylic on Canvas
36" x 46"
Free Shipping  
Yohta Matsuoka, a Japanese artist born in 1978, began his artistic career in 2004 by creating live paintings that captured the vibrant street culture scene of Japan. Utilizing abstract expressionist composition techniques that involved patterns and wall painting, Yohta, also known as "Jon Jon Green," has produced large-scale murals in various locations both in Japan and overseas. His works are characterized by their dynamic and skillful execution.
In 2021, Yohta began to explore still life painting, in which he arranges everyday objects on monochrome canvases. Through his art, he challenges the viewer to consider whether the arrangement of objects can transform their original form into something new and unexpected. Yohta's still life paintings offer a fresh perspective on the beauty of everyday objects, encouraging the viewer to see them in a new light.
Yohta's art is a testament to his creativity and skill as an artist. He continues to push the boundaries of his art, exploring new techniques and mediums to create dynamic and thought-provoking works. His use of color, pattern, and composition is a reflection of his unique artistic vision, and his ability to capture the energy and vibrancy of Japan's street culture is truly remarkable. Yohta Matsuoka is an artist to watch, and his contributions to the art world are sure to leave a lasting impression.
---