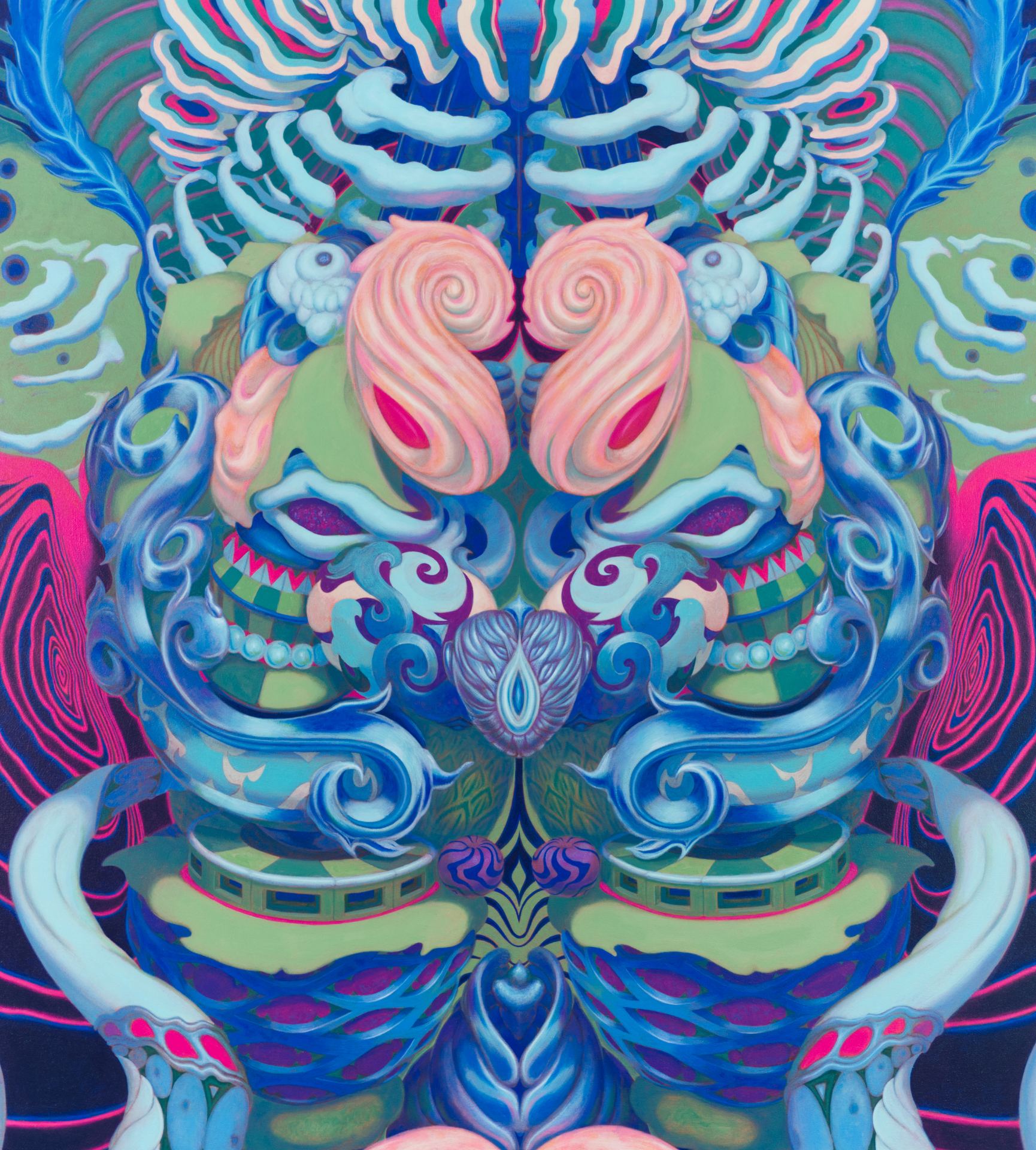 "Hatarabon"
"Hatarabon"

Jarvis Brookfield

Acrylic on Canvas

36" x 40"
Free shipping.
Questions?  Please email shop@supersonicart.com
UK-based artist, Jarvis Brookfield creates imaginal paintings inspired by the internal world of what it means to be human, explored through the contemplation of visionary experiences, dreams, and altered states of consciousness.
Finding their roots in drawing, the colorful, whimsical, multi-dimensional, and semi-abstract imagery within his work combines traditional and expressive painting techniques to create a sense of aliveness, dynamism, and vitality. Brookfield describes his paintings as being explorations in creating works that seek to go beyond worldly affairs and tap into the wellspring of primordial, transcendental, and unconscious themes.
Born in Croydon, England in 1992, Brookfield is an artist who grew up in Derby and studied Fine art in Leicester, where he attended De Montfort University. He won the people's choice award as part of the Robert Walters UK New Artist of the year award 2021, where a series of his paintings were exhibited at Saatchi in London. He has been commissioned by The world reimagined to create a globe as part of their nationwide arts educational project, 2022. Brookfield is currently pursuing a life of art-making in Leicester, England.
---